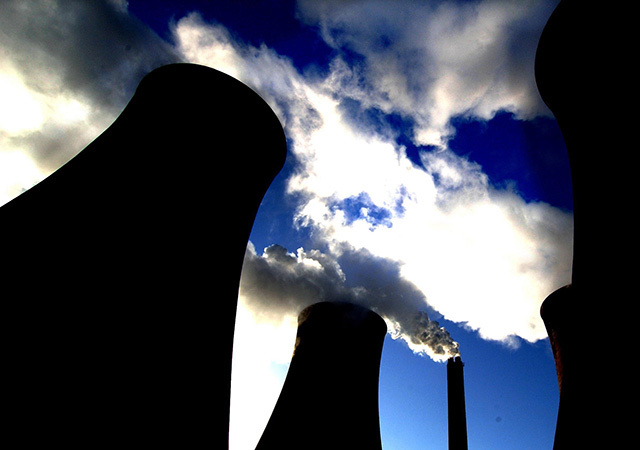 The coal sector benefits from £356million in subsidies a year in the UK despite the Government's pledge to phase out use of the highly-polluting fossil fuel, a report suggests.
The multimillion-pound support is part of £5.3billion (EUR6.3billion) given to the coal industry a year by 10 European countries which account for 84% of the continent's carbon dioxide emissions, the Overseas Development Institute (ODI) said.
In a new report, the international development think tank rated the UK poor on transparency and on phasing out subsidies for coal mining and coal-fired power.
The British government has said it will not undertake a fossil fuel subsidy peer review under a process by the G20 leading nations, because it denies the country provides any fossil fuel subsidies, the report said.
But the UK mining sector has various tax benefits and there is reduced VAT on fuel, including electricity from coal, the report said.
There are also subsidies paid to coal-fired power stations under schemes to ensure secure electricity supplies, which undermines the carbon price put in to push up the cost of highly-polluting power.
These schemes, the capacity market and supplementary balancing reserve, benefit coal plants to the tune of almost £200 million a year, the report estimates.
The Government has committed to phasing out polluting coal-fired power plants by 2025, and Britain had its first full day without coal generating any electricity since the 19th century in April.
Elsewhere Germany accounted for more than £1.7billion in subsidies (EUR2billion), while across the 10 countries, just 14% of money identified as subsidies was being paid to support a transition for communities and workers away from fossil fuels.
Report author Shelagh Whitley, head of the climate and energy programme at ODI, said: "European countries need to phase out coal if they are to meet the Paris climate agreement targets, fight air pollution and support a change to low-carbon energy systems.
"However as our research shows, governments are continuing to provide lifelines to coal by handing over new subsidies without which the coal industry would not be economically viable.
"Governments in Europe must stick to their promise to shift to low-carbon and efficient energy systems and focus any remaining subsidies on supporting workers and communities to move away from fossil fuels."
Recommended for you

Bonkers system removes incentive to use cleaner energy