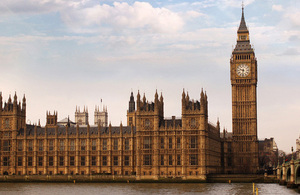 The Government has been accused of "dithering" over a new nuclear power station after plans to build a 102-mile power line connecting it to the transmission network were put on hold.
National Grid said it wanted time to consider a strategic review into the Moorside project in Cumbria announced by developer NuGen.
The GMB said the news was the latest in a string of setbacks for the multibillion pound power station after French firm Engie, which was backing the project, pulled out last month.
Toshiba had already announced it was reviewing its overseas nuclear operations after a multibillion write-down on the value of its US nuclear arm Westinghouse.
National Grid said in a statement: "NuGen has announced it is conducting a strategic review to look at its ownership and technology vendor.
"NuGen is confident this review will lead to an outcome that provides a more robust, stable and sustainable platform to meet its commitment to deliver the next generation of nuclear power.
"As a result of focusing their efforts on this review, NuGen are pausing work on their development consent order for Moorside.
"In light of this, we have decided to pause our work to consent NuGen's connection and take the time to understand NuGen's programme to make sure our projects are aligned.
"It is important that we make sure the consents run broadly in parallel, so the Planning Inspectorate can examine the consent application for our connection knowing there is a strong need for it.
"Despite this pause, we are confident the connection will still be ready when NuGen requires it and are continuing to work closely with them."
Justin Bowden, national officer of the GMB, said: "How many kicks in the teeth for the desperately-needed new nuclear plant at Moorside will it take to bring politicians of all colours to their senses?
"Britain must have the reliable zero carbon nuclear power that Moorside will bring as part of the balanced energy mix, alongside renewables and gas.
"GMB has repeatedly called for the Government to stop faffing and step in, questioning why ensuring our crucial energy requirements continue to be exposed to the obvious risks arising out of passing the responsibility to foreign governments and foreign companies.
"The collapse of Toshiba spectacularly demonstrates why the UK should be in control of its own energy destiny."