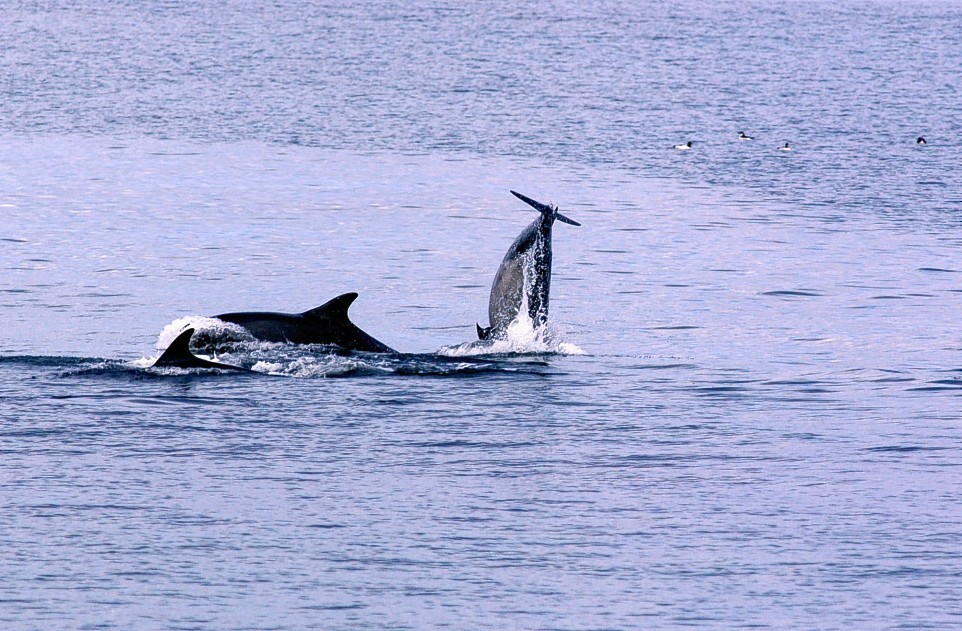 A £3 million renewable energy study programme based in Scotland is set to shed new light on how the industry impacts the lives of dolphins and other sea life.
Swedish power company Vattenfall announced on Tuesday the first projects for its offshore wind research, looking at how the industry affects the environment.
The four selected projects will be based at the firm's European Offshore Wind Deployment Centre (EOWDC) in Aberdeen.
EOWDC project director at Vattenfall Adam Ezzamel said: "The announcement of these successful projects including three in Scotland is an exciting one, with each having the potential to unlock fascinating new insights into the offshore wind environment and determine influencing environmental factors."
Three out of four projects sharing the £3 million fund are based in Scotland.
They include schemes run by The River Dee Trust and Marine Scotland Science, SMRU Consulting and the University of St Andrews as well as MacArthur Green.
Oxford Brookes University was the other successful recipient.
It is believed to be the largest-scale offshore wind research programme of its kind and will "put Scotland at the industry forefront" of research and development, according to Vattenfall.
SMRU Consulting and the University of St Andrews are working towards improving the understanding of bottlenose dolphin movements along the east coast of Scotland.
MacArthur Green, based in Glasgow, will focus on reducing uncertainty in the future of auk seabirds near offshore wind farms.
The River Dee Trust and Marine Scotland Science study looks at the interactions between salmon and sea trout with offshore wind technology.
Meanwhile, Oxford Brookes will investigate the socio-economic impact of the energy source on the human environment.
Scottish Government minister for business, innovation and energy Paul Wheelhouse said: "The research will strengthen our scientific understanding of the potential environmental impacts of offshore wind generation and their socio-economic impacts too.
"It is very positive news that three of the four successful project bids were from Scottish organisations, which underlines Scotland's expertise in providing robust science which can protect and enhance the biodiversity of our seas and also aid our understanding of offshore wind projects on communities and our economy."
Almost 100 applications were submitted for the research programme, with a shortlist of 16 selected by a specialist scientific panel.
It includes representatives of Vattenfall, Aberdeen Renewable Energy Group, Marine Scotland Science, Scottish Natural Heritage, the Scottish Environment Protection Agency, RSPB Scotland, the Joint Nature Conservation Committee, Whale and Dolphin Conservation, and The Crown Estate.
The panel anticipates making a further funding announcement in the near future.
Recommended for you
X

Energean Oil and Gas submits Karish and Tanin field development plan