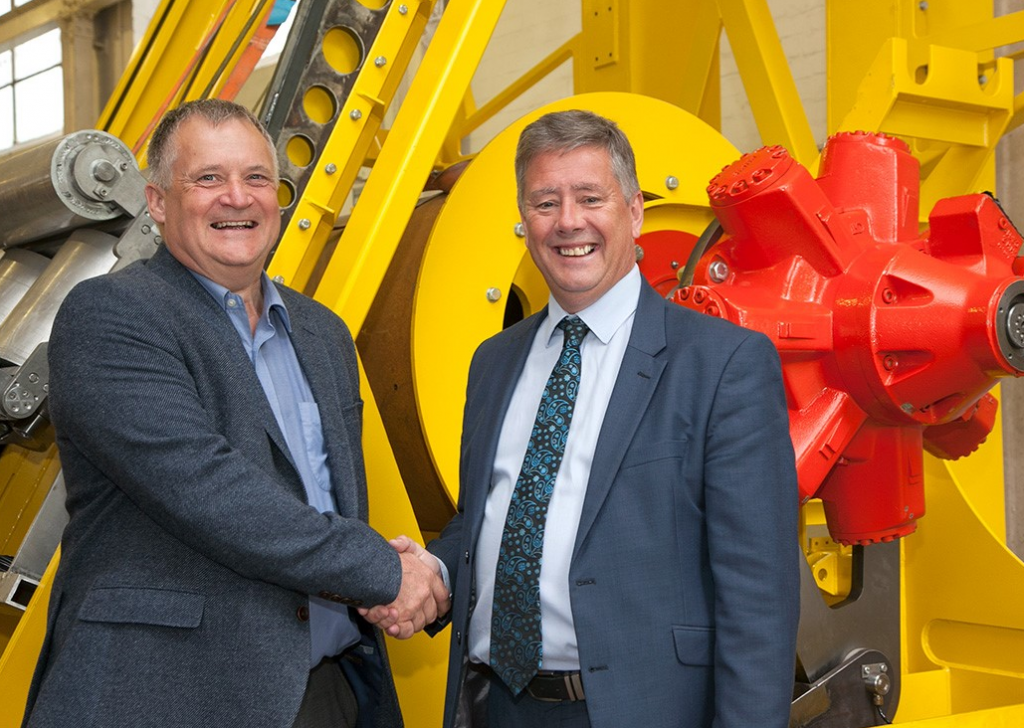 Glasgow based Kite Power Systems (KPS) has secured a £2 million investment from the Scottish Investment Bank.
The news follows confirmation by KPS in February that it had relocated from Essex to base its activities in Scotland – where it has established a test facility near Stranraer, as well as its Glasgow headquarters.
On a visit to one of the company's project sites, Scottish Government Secretary for Economy Keith Brown said that the money will be used to develop the technology further.
He said: "Scotland has a long and proud history of innovation and Kite Power Systems' pioneering approach to harnessing wind energy shows great promise.
"The company has recently relocated from Essex to Glasgow and this £2m investment from the Scottish Investment Bank will enable it to expand further and demonstrate the latest iteration of its kite power technology in Scotland.
"Scotland has recently moved into the top group of EU nations as regards innovation performance, and the commercialisation of novel ideas – such as the technology being developed by Kite Power Systems – will help to drive us even further forward."
KPS' business development director David Ainsworth said: "This very welcome new investment from the SIB is an endorsement of the extensive R&D work the KPS team has carried out and is a further vote of confidence in our technology and our business.
"Along with the support of our other investors, this backing will accelerate KPS's commercial development plans towards deploying lower cost, deep-water offshore wind energy on a global scale."
The company currently employs 20 people, and it aims to recruit 14 more people by the end of the year.
The company has been testing its 40kW system, and has secured planning consent to deploy a new 500kW system.
Recommended for you

Weak grids expose risks for the electrification of everything