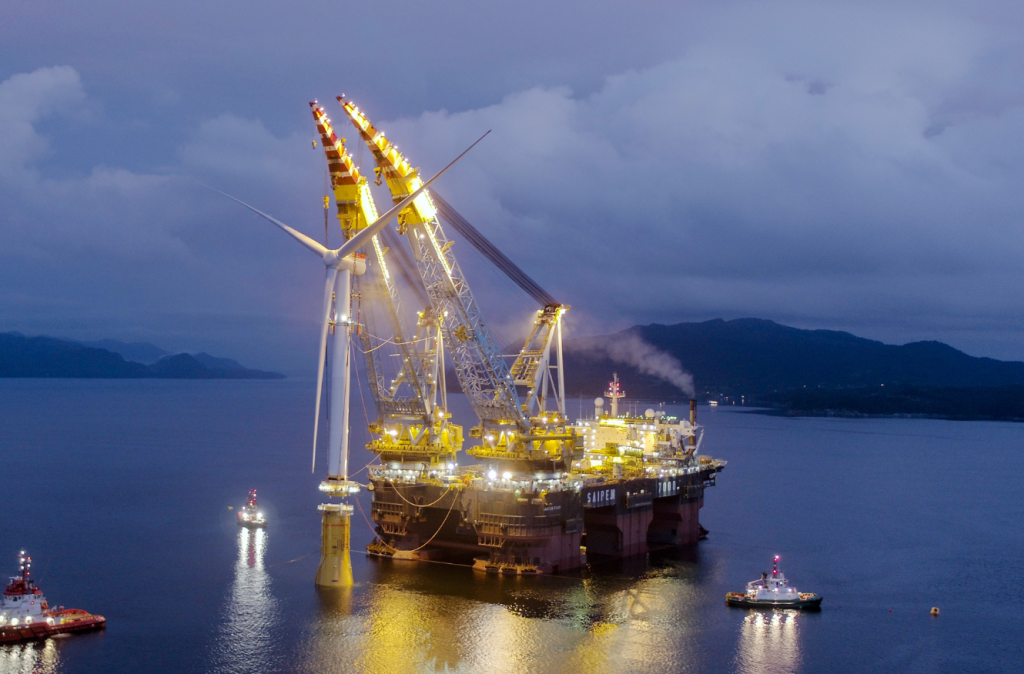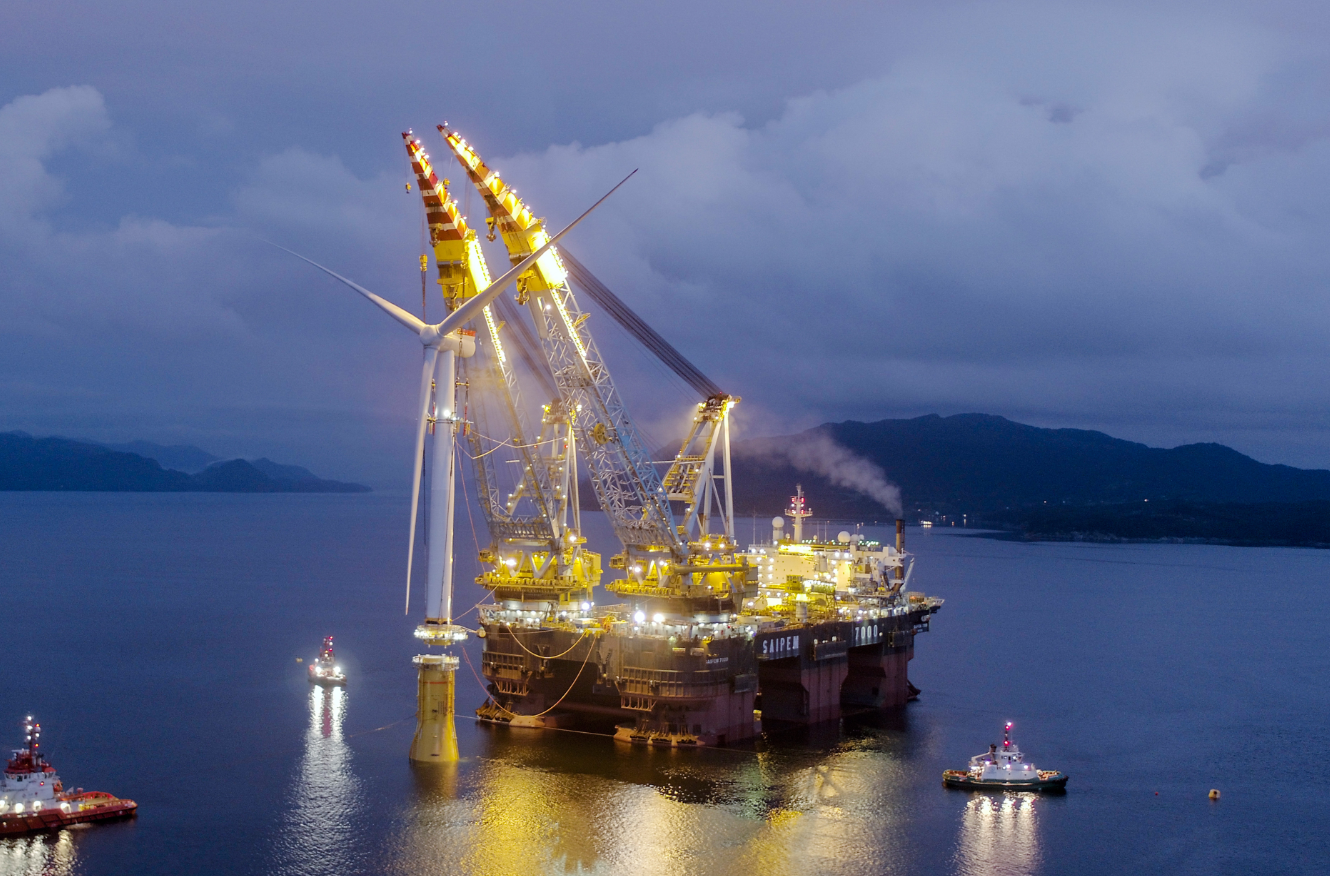 Statoil has started the assembly of the world's first floating wind farm – which will be set up off the coast of Scotland this year.
The first two turbines have been launched, and a total of five turbines will make up the Hywind pilot park which will start production in the autumn.
Statoil's executive vice president for new energy solutions Irene Rummelhoff said: "Floating wind farms provide great opportunities for developing wind farms in deeper waters, and the global potential is large. We are proud to help realise our ambition of profitable growth within renewable energy."
The assembly process is performed in Stord, Norway, which has a deepwater berth, before the turbines are towed and installed in Scotland.
Each turbine weighs a total of 12,000 tonnes and has a total height of 820 feet, with 557 feet above sea level.
The Hywind Scotland wind farm is different from any other due to the size of the floating substructure which carries the turbines.
They each weigh 3500 tonnes – equivalent to 700 elephants.
Statoil and Masdar are the joint owners of Hywind Scotland – the concept for which was first suggested in 2001.