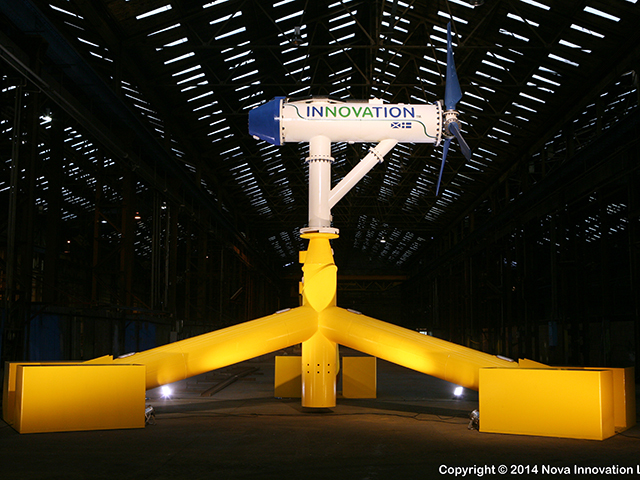 Scottish tidal energy specialist Nova Innovation said yesterday it was to play a leading role in a major new European project.
The Edinburgh-based firm will head up a consortium of nine industrial, academic and research organisations from across the continent for the Enabling Future Arrays in Tidal (EnFAIT) initiative.
Nova said its participation was the result of a competitive contract win, building on work on its operational tidal-power station in Bluemull Sound off Shetland.
The Bluemull Sound scheme was the world's first grid-connected offshore array of tidal energy turbines.
EnFAIT, which runs from this month until June 2022 is being run under the EU's Horizon 2020 research and innovation programme to develop marine energy sources and demonstrate technologies in European waters.
The £17.8million nproject is a flagship initiative for the EU and marine energy, and aims to increase the commercial viability of tidal power.
Recommended for you

Homemade hydrogen and oxygen may mean greener space flights from Shetland