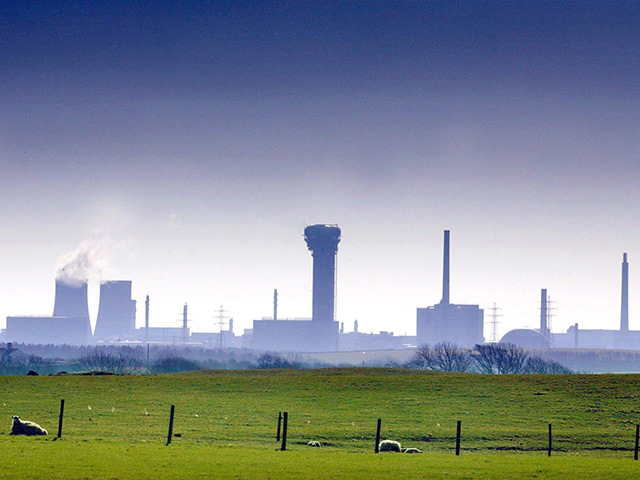 Firefighters at the Sellafield nuclear site are to stage their first strike later this month in a dispute over pay.
Members of the GMB union will walk out for 24 hours on 24 July, with further stoppages planned.
The union said an offer from the company would still leave firefighters' pay nearly 5% below the combined increase in the inflation rate since 2009.
GMB official Chris Jukes said: "Like everyone else in the country who have not had pay rises that have kept pace with inflation, GMB's firefighter members at Sellafield need to pay the bills.
"The offer from Sellafield Limited falls short of what's necessary to start making up the ground GMB members have lost to inflation over the last decade.
"The decision to strike has not been taken lightly and the fact that this is the first time that GMB members working as firefighters at Sellafield will have taken strike action tells you all you need to know in this regard."
Sellafield said it had already entered in to commercial arrangements with a third party to make sure safety is maintained during industrial action.
GMB members have voted two to one in favour of a series of 24-hour strikes in a dispute over pay grading, which has been going on for several years, during which time the GMB says firefighters have been performing roles above and beyond what they are paid to do, such as paramedic work.
A Sellafield spokesman said: "We have been notified of the GMB's intention to stage a 24-hour strike on July 24 following the union's decision to reject a 5% pay rise for Sellafield Ltd firefighters.
"As always, the safety and security of the Sellafield site will be our priority during this industrial action. We have a commercial agreement in place with a third-party provider to ensure fire safety standards are maintained."
Recommended for you

Gabon's oil union threatens December strikes