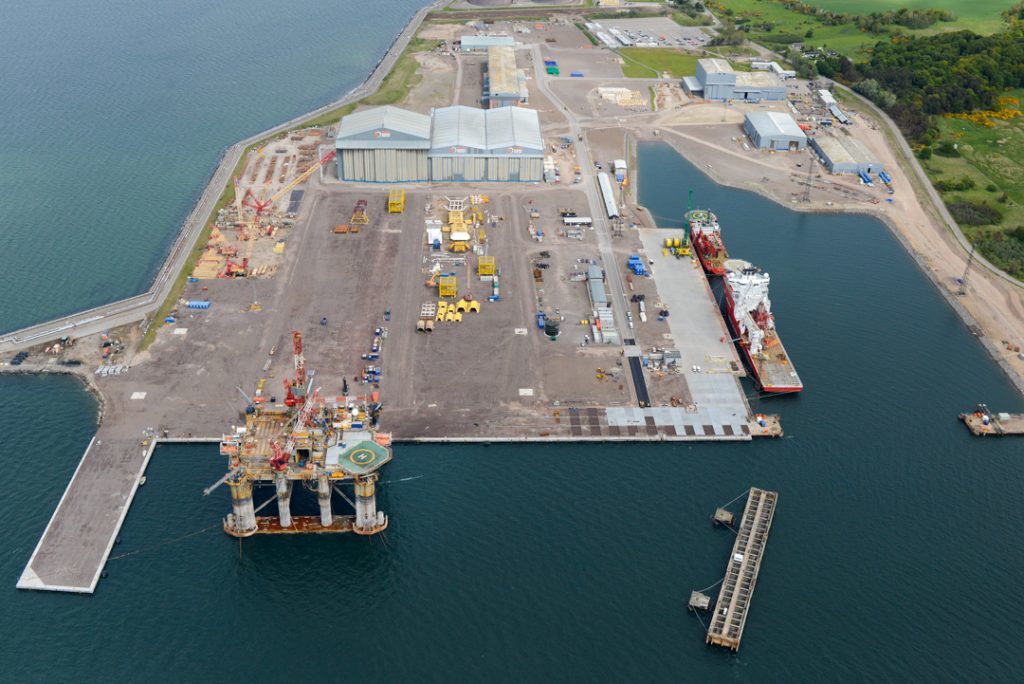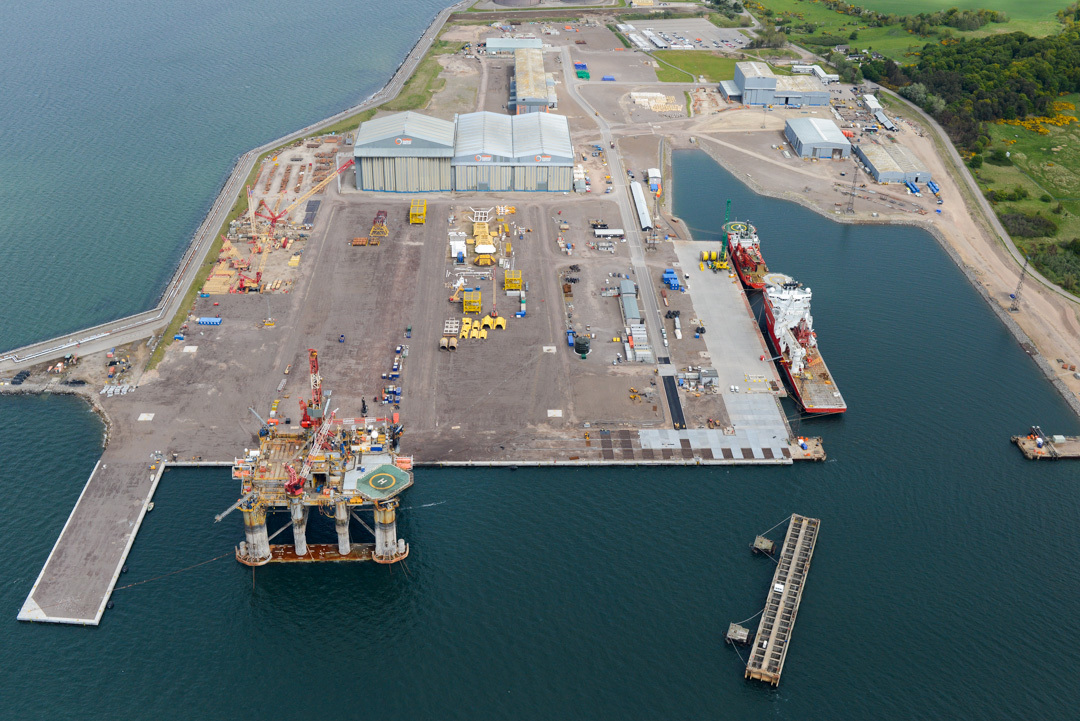 Plans are being drawn up for a major expansion of Nigg Energy Park as bosses seek to further cash in on the booming offshore renewables sector.
Hopes have been raised that new jobs could be created at the Easter Ross yard after Global Energy Group moved to "maximise the potential for further development" at the site.
Roy MacGregor's firm is poised to lodge four planning applications for a reorganisation and upgrade at Nigg, the Press and Journal has learned.
It would include extending two of the main sheds, erecting a new blast and paint facility, creating extra fabrication and assembly space, an outfitting warehouse, paint store, offices, canteen and welfare facilities.
The new space is required for "the manufacture and storage of fabricated products for the offshore renewables market".
Last night, Global said that the applications were aimed at "future proofing" Nigg Energy Park so it can be "prepared for opportunities", but the company would not be drawn on specific investment and job figures.
However, a questionnaire lodged with a screening application for the development asked if it would lead to an "influx of people to an area", with the firm responding: "Yes, compared with existing workforce on site."
It added that there would still be "significantly less than when the site was operating at full capacity", when the workforce fluctuated between 3,000 and 5,000 people.
The yard has already been at the forefront of offshore renewables development, including being involved in the roll-out of the pioneering MeyGen tidal power scheme and plans to build a floating windfarm 3.7miles off Dounreay.
Alastair Kennedy, communications director for Global Energy Group said: "It is important for Nigg Energy Park to look ahead and be prepared for opportunities which might develop over time.
"At present there is a particular focus on the renewables sector, and we need to ensure we have the right facilities and infrastructure in place to take advantage of the opportunities which present themselves.
"Since taking ownership of the site, we have always adopted a proactive approach to ensuring we have the right permissions in place to allow us react quickly to the right opportunities, and this has been demonstrated by the massive investment which has already taken place at Nigg Energy Park.
"So this planning application is considered as us future-proofing the site to maximise the potential for further development over the coming months and years."
The proposed expansion of Nigg Energy Park triggered hopes of new jobs for Easter Ross workers last night.
Caithness, Sutherland and Easter Ross MP Jamie Stone said: "This sounds like very good news to me.
"Having once worked at Nigg myself I'm very much aware of the skills base that the area around Nigg still has, and I'd really hope that Global would hope to try to employ as many local people as possible.
"Historically, if it wasn't for the yard I would not have returned to my home town and brought up my family here.
"I hope that one day these great days come back, as it's a fantastic opportunity to stop the depopulation of the Highlands and islands."
Lindsay Roberts, senior policy manager at Scottish Renewables, said: "Nigg Energy Park has already shown, through its involvement with both offshore wind and tidal energy projects, the clear economic benefits that offshore renewables can bring to coastal communities.
"Plans for further development there would allow the site's owners to react to even more opportunities arising from the deployment of green energy projects on our east coast."
Recommended for you

Balancing security of UK energy supply with energy transition