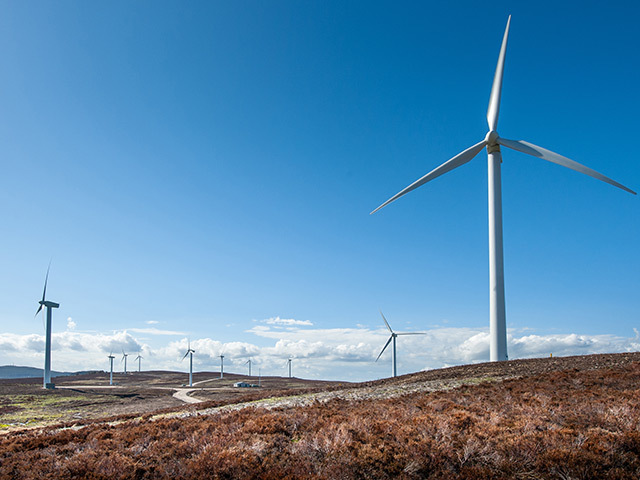 New research by a conservation charity has highlighted the potential tourism risks posed by industrial development encroaching on Scotland's scenic landscapes.
The survey, carried out by YouGov on behalf of the John Muir Trust, showed that 55% of the Scottish adults who were asked said they would be less likely to visit the country's beautiful countryside if it contained large-scale infrastructure, such as electricity transmission towers, quarries and commercial wind farms.
Just 3% claimed they would be more likely to visit such areas, while 26% said the existence of large scale developments would have no impact on their decision to visit a scenic area at all.
Andrew Machell, chief executive of the John Muir Trust said the results highlight the importance of protecting Scotland's wild landscapes.
He said: "As schools across England break up for the summer holidays this week and many families flock to Scotland for breaks, we must stop and ask what they value about their stay.
"for many, it's the ability to enjoy being outdoors in Scotland's unique, unspoilt natural landscapes.
"Visitor expenditure in Scotland's national parks alone is worth £187million a year, with further revenues brought in by tourism businesses in scenic areas from Shetland to the Borders.
"So when a clear majority of pople say they'd be put off visiting scenic sites like wild land areas by the existence of large-scale wind farms, giant pylons, super quarries and other inappropriate developments, policymakers have to pay attention, before it's too late."
Tom Campbell, managing director of the North Coast 500 tourist route around the Highlands said: "The North Coast 500 has become one of the world's top touring routes in the last two years, based on a wild land and seascape that has existed forever, and we are now exposing the world to this amazing place that is the north Highlands.
"We need to be aware of the balance between necessary development to underpin the economy and the fragility of the tourism industry, which is based on choices people make to visit beautiful places and in our case, some of the most beautiful and wild places in the world."
Recommended for you

Ocean Winds fires starting pistol on Caledonia offshore wind farm