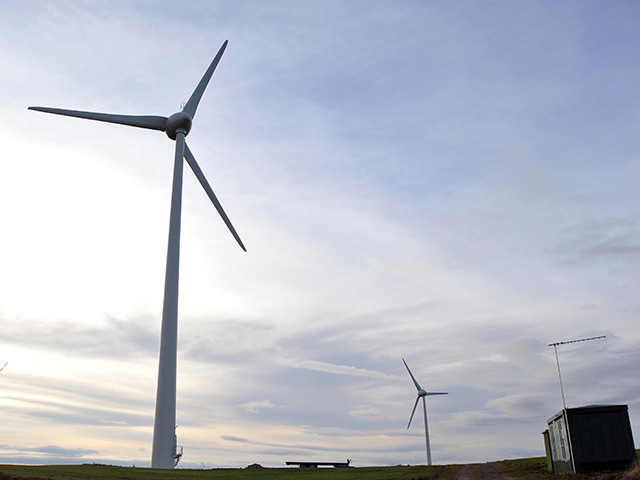 Octopus Investments and Blue Energy have put pen to paper on the acquisition of a hat trick of onshore windfarm projects based across Scotland.
The 137MW portfolio comprises Hillhead of Auquhirie (6.9MW) in Aberdeenshire, Cour (21MW) in Argyll and Bute and Blue Energy's flagship Beinneun Project (109MW) in the Highlands.
It's hoped that, along with the addition of Grange (12.3MW) in Scunthorpe, that the whole acquisition will manage to power 125, 000 homes.
Chris Gaydon, a director on Octopus' Energy Investments team, said: "We are very pleased to have completed this transaction and have enjoyed working with the experienced team at Blue Energy. Alongside the UK's largest portfolio of solar PV and our investments in advanced grid technologies and energy supply, the acquisition of these wind farms marks another major milestone in our ambition to become the industry's leading generator and supplier of clean energy in the UK."
Based in London, Octupus have invested heavily in renewable projects in recent years with over £2.5 billion assets under management (AUM)  in solar and onshore wind along with technologies such as gas-fired reserve power, biomass and landfill gas.
Similarly, the Cheshire registered Blue Energy are one of Britain's fastest growing renewable energy investors and developers in wind and solar PV assets.
This acquisition adds to both Octopus Investments and Blue Energy's portfolios, with Blue Energy maintaining a strong Scottish onshore portfolio with the 52MW Blackcraig and 24MW Whiteside Hill.
Christopher Dean, CEO of Blue Energy, commented: "We have been working with Octopus for some time on a variety of projects and are delighted that we will continue to work with them following this acquisition. We remain fully committed to the UK renewables sector and continue to be acquisitive and supportive of appropriate development opportunities."
Recommended for you

Swire Energy Services continues renewables expansion with acquisition of ALL NRG