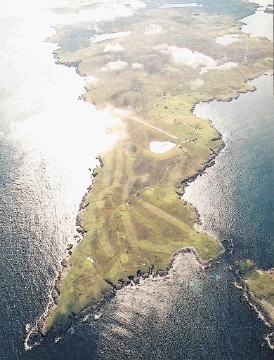 The company behind plans to build a large wind farm in the central mainland of Shetland has made half of its staff redundant after it became clear that the project would not progress before early 2019.
Viking Energy project officer David Thomson and community liaison officer John Robertson both been laid off, leaving just project manager Aaron Priest, supported by an administration assistant, looking after the project.
Priest said he couldn't comment on staffing issues.
Viking Energy, a partnership between Scottish and Southern Energy and the Shetland Charitable Trust, has planning consent to build a 103-turbine wind farm in the Lang Kames and around South Nesting.
The project has been in limbo for a number of years as it awaits confirmation from the UK government whether or not it can bid for financial support under the Contracts for Difference (CfD) programme.
A decision on whether to build a subsea cable to connect Shetland with the national grid is also pending.
Earlier this week, western isles MP Angus Brendan MacNeil said that energy minister Richard Harrington had confirmed to him his determination to ensure that island wind projects would be included in the CfD bidding process.
Should such an approach get state aid clearance from Europe then island wind projects are expected to be able to bid for the CfD subsidy by early 2019, the MP said.
Recommended for you
X

Wind blasts to set new record