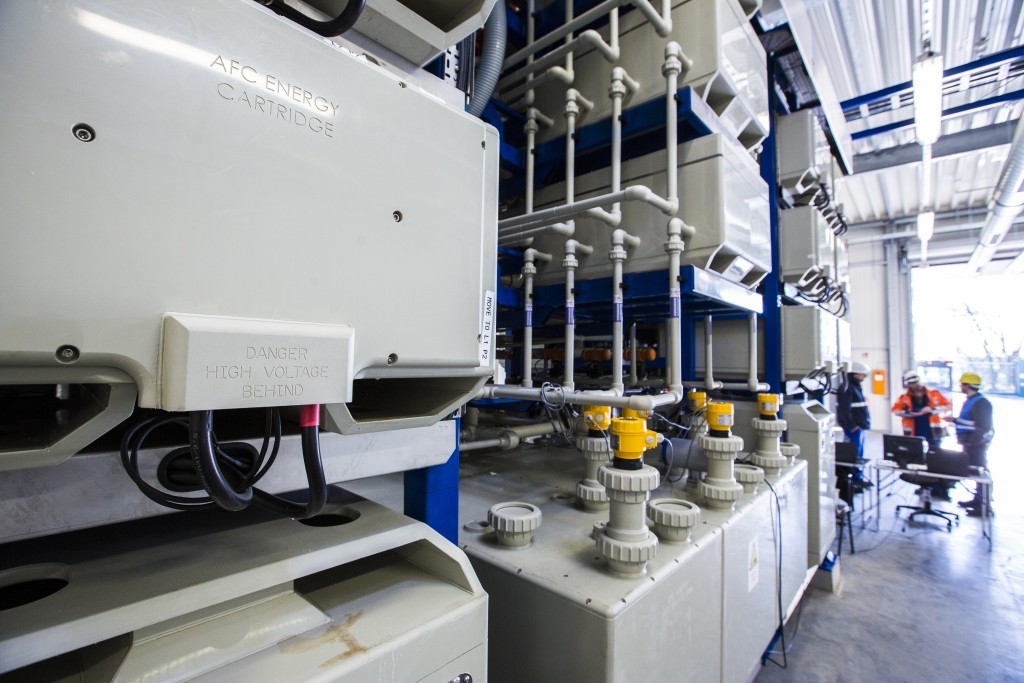 Industrial fuel cell company AFC Energy said today that front end engineering work on a landmark hydrogen micro-grid at Dunsfold Park in Surrey will soon begin.
London-listed AFC is carrying out a study for an initial 1 to 1.5 megawatt grid capable of powering up to 2,500 homes.
The hydrogen micro-grid is the first known initiative of its kind in the world.
Dunsfold Park, which is home to AFC Energy's head office, will be supplied with "green hydrogen" sourced locally from bio-methane.
AFC Energy will commence FEED work in August 2017 to fully engineer and cost up the project ahead of sanction.
AFC chief executive Adam Bond said: "As long-term tenants of Dunsfold Park, we are delighted to now be collaborating in the commercial deployment of AFC Energy's fuel cell technology.
"The introduction of hydrogen derived from renewable sources is a particular highlight of the proposed scheme and re-emphases the potential innovation in sourcing long term, sustainable hydrogen for our fuel cell projects.
"This scheme offers the potential for national and international replicability and could become a benchmark in localised hydrogen micro-grids."
Recommended for you

Scottish hydrogen MoU 'extremely bad news' for domestic supply chain