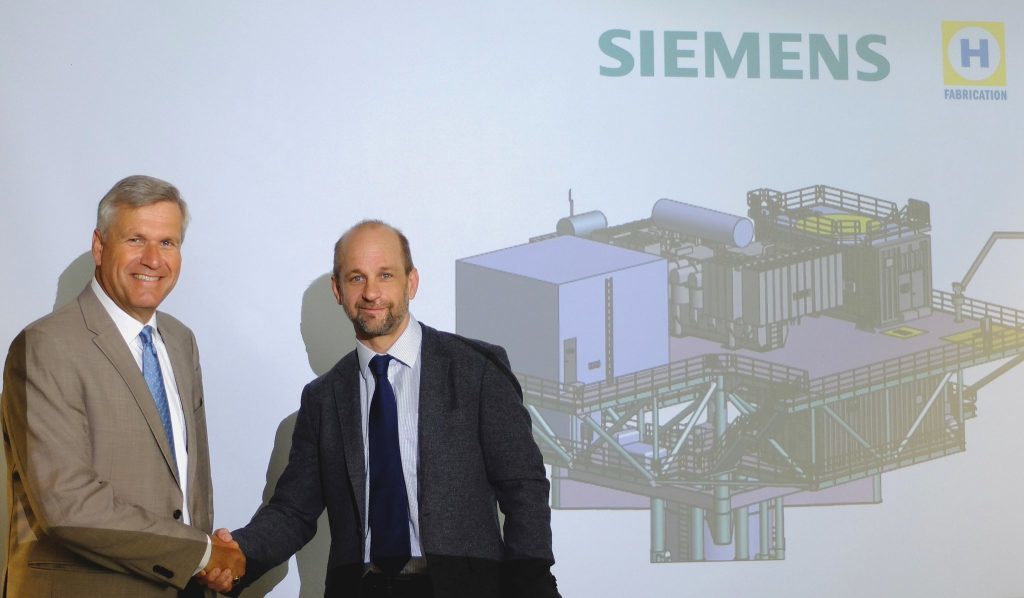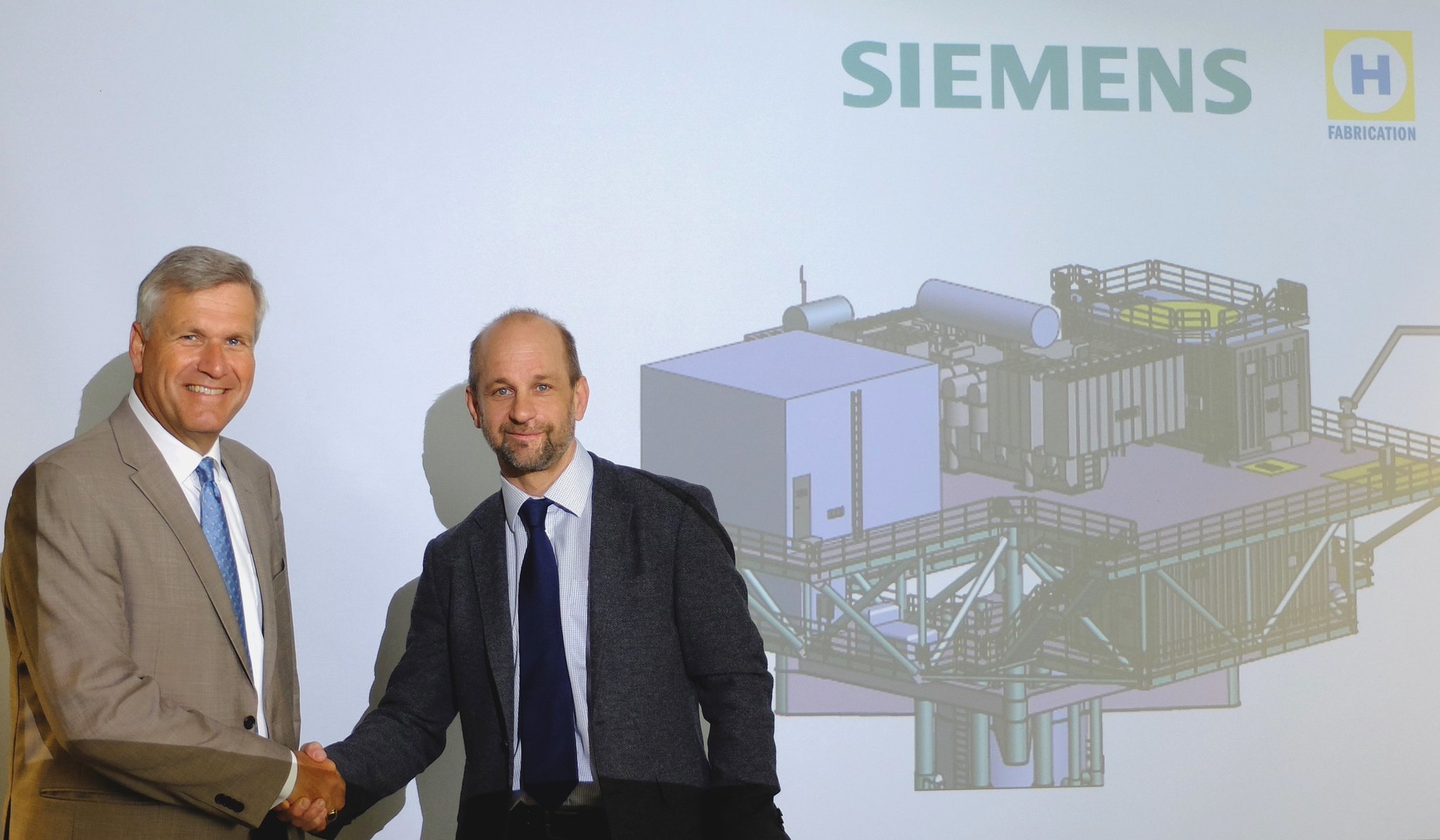 Heerema Fabrication will build a transformer module for an offshore wind farm project run by Siemens.
The Albatross wind farm will consist of 16 turbines located in the German sector of the North Sea.
The transformer module will weigh about 1,000 tonnes.
Construction is due to start in the first quarter of 2018 at the Heerema yard in Zwijndrecht, the Netherlands.
Sailaway is slated for the first quarter of 2019.
Heerema Fabrication chief executive Koos-Jan van Brouwershaven said: "We are very proud that we have been able to secure this contract, which will be the start of many more to come.
"It is also a great pleasure that this project enables us to continue to build on the strong and pleasant relationship with Siemens.
"Together with Siemens we will go to any lengths to make this project a success and lay the foundation for many similar projects.
"This project, together with our recently booked Peregrino project for Statoil, brings us closer to our 25% capacity strategy for 2018 and beyond."
Recommended for you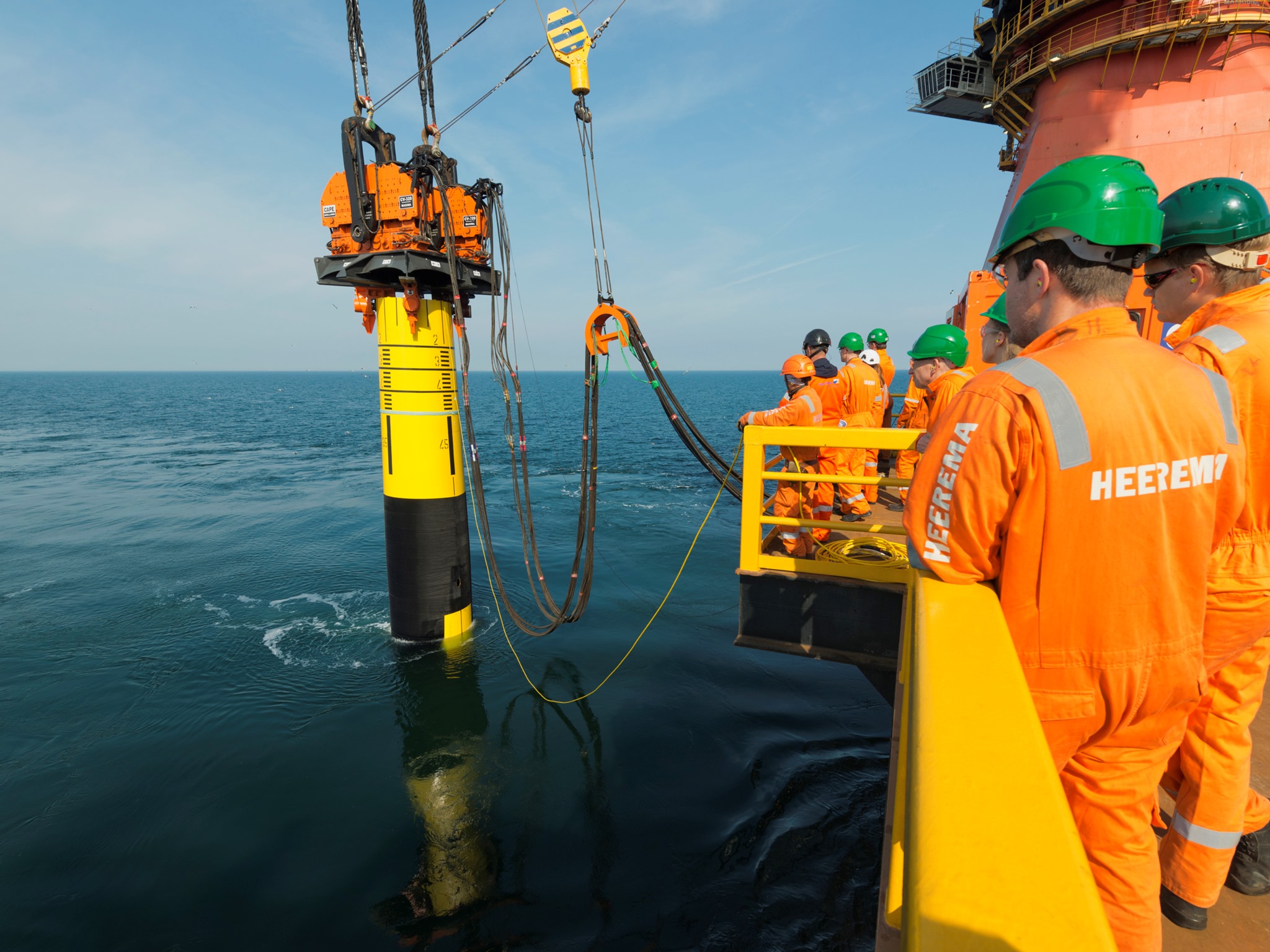 Heerema signs agreement with Equinor and BP for US east coast wind work