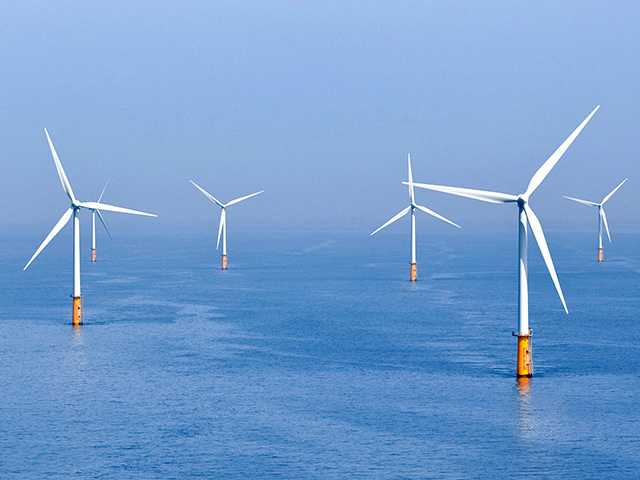 The Scottish wind energy sector has received a sizable boost to help maximise production and reduce costs.
Scottish Government Minister for Business, Innovation and Energy, Paul Wheelhouse, announced a £1.5 million investment towards the Carbon Trust's Carbon Trust's research, development, and demonstration programme – the Offshore Wind Accelerator.
Speaking at Burntisland Fabrication yard in Methil, Fife, today, Mr Wheelhouse outlined the range of projects that the money would fund.
International collaboration and knowledge sharing will be encouraged and enhanced by the investment, alongside exploration of potential offshore opportunities around Scotland aimed at reducing costs.
Mr Wheelhouse, said: "The Scottish Government's decision to invest a further £1.5 million into the OWA is a ringing endorsement of the great potential of this programme to help Scotland to utilise the full potential of offshore wind, and to ensure that we make it as affordable as possible.
"The Carbon Trust have done a fantastic job so far in reducing the costs of offshore wind, as well as encouraging collaboration across the public and private sectors to improve the industry as a whole.
"The potential benefits of offshore wind energy in Scotland are enormous, which is why the Scottish Government is committed to its development. By continuing to invest in it, not only are we stimulating economic change for the better, but we're also helping to reduce greenhouse gas emissions in Scotland and helping to fight the impacts of climate change."
Recommended for you

Energy minister opens new Edinburgh office for ScotWind developer