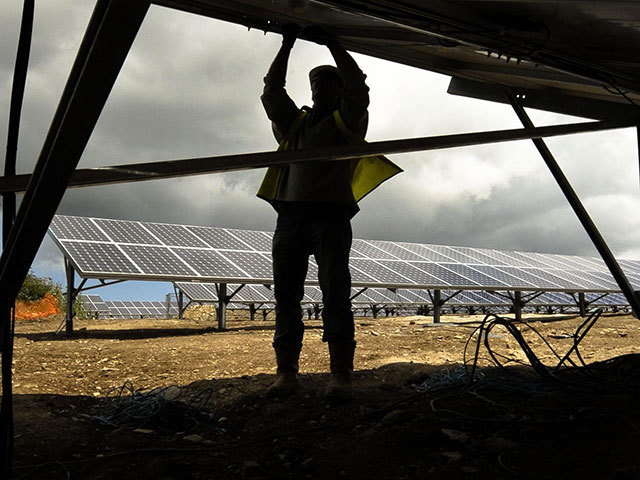 Mongoose Energy has secured financing for a 15MW community solar battery farm that will power 4,500 homes.
It is part of an agreement that will see the UK's biggest community energy project financed by the energy developer, who is based at Drayton manor, near Stratford-Upon-Avon in Warwickshire.
Once in place, the new financing deal will deliver £4.8million in local community led projects over the coming 20-year period.
The deal will also aim to provide power for nearly 4,500 UK homes through a collaboration with Anesco.
The combined 75-acre, 14.7MW solar farm will feature co-located batteries that are accredited for subsidy-backed revenue streams including FITs and ROCs.
Mark Kenber, chief executive of Mongoose Energy, said: "Our ability to raise finance for a project of this size shows community energy is alive and kicking in the UK, driven by people's desire to make greener choices about their investments and their energy supply. 
"Our new crowdfunding platform is also helping make personal investments in clean energy easier, more profitable and more democratic."
The Drayton Manor deal means Mongoose Energy now has over 80MW of solar assets under its belt – over half of the total of community-owned renewable energy assets in England and Wales.
Steve Shine, executive chairman of Anesco, said: "We're delighted to be working on this project with Mongoose Energy.
"As a pioneer of energy storage in the UK, we will ensure the site generates the maximum benefit for investors and the local community.
"Hybrid sites such as this, which combine solar with energy storage on scale, are at the heart of the UK's smart energy revolution.
"The site at DraytonManor will not only offer returns to investors but help reduce the country's carbon emissions and create jobs."