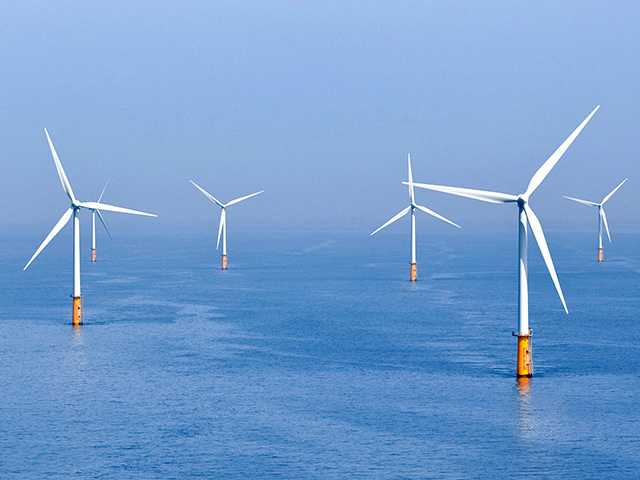 ScottishPower Renewables has announced that it has been given approval from the Secretary of State for Business, Energy and Industrial Strategy (BEIS), to begin work on a 1.2GW windfarm of the coast of Norfolk
Known as the East Anglia THREE, the planning consent granted today allows for the instillation of 172 'next generation' turbines, each of which stands 247 meters in height.
It is claimed that the power delivered from this windfarm has the potential to power the annual energy demands of more than one million homes.
ScottishPower Renewables aim to have the project under construction by 2022 and fully operational by 2025.
Keith Anderson, chief executive of ScottishPower Renewables, said: "Offshore wind has delivered on its promises from the outset. Our sector has met every technical and political challenge, grown the UK's supply chain, and improved the technology at a rapid pace to allow projects to be deployed in ever harsher conditions. At the same time, the level of cost reductions achieved would more commonly be seen in consumer electronics.
"In a little over a decade, our sector has delivered substantial amounts of green electricity for the UK, supported billions of pounds of UK investment and created thousands of high quality jobs.
"Major contracts are already being delivered in towns and cities spread out all across the UK. Offshore wind has supported jobs and investment in Hull, Hartlepool, Lowestoft, Great Yarmouth, Grimsby, Teesside, Tyneside, Fife, Machrihanish and Belfast to name but a few. Large-scale projects like East Anglia THREE will continue to help to encourage economic regeneration where it is needed most."
Will Apps, Head of Energy Development at The Crown Estate, added: "It is great to see the East Anglia THREE project pass this significant milestone. Through the continued efforts of ScottishPower Renewables, and their industry peers, the UK now benefits from a strong development pipeline of more than 11GW of consented capacity. This is in addition to the projects that are already built or are on track to supply 10% of the UK's electricity demand by 2020. The offshore wind industry continues to deliver as a large-scale, affordable and reliable choice for UK power generation."
A BEIS spokesperson said: "The UK is the third best country in the world at tackling climate change and we've been clear in our commitment to supporting renewable energy through our ambitious Industrial Strategy and Smart Systems Plan.
"The East Anglia Three Offshore Wind Farm will unlock significant economic benefits through the UK supply chain and create jobs while helping to reduce our emissions."