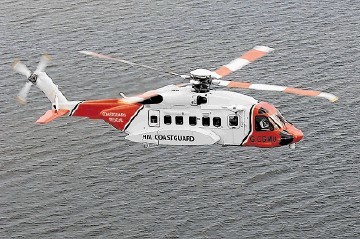 Windfarm ships help in rescue operation as boat sinks near under-construction Rampion offshore site.
It's believed the boat collided with a fishing vessel in the early hours of Sunday morning.
According to reports, one 45-year-old Romanian man was rescued while one body was recovered and two are still thought missing.
17 vessels were scrambled to the rescue from the nearby Rampion windfarm.
The coastguard were unable to comment  to Energy Voice, however the BBC spoke to Andy Jenkins, controller with the UK Coastguard, who said: "Following an extensive search of the area using multiple assets nothing further has been found at this time so the decision has been made to suspend the search pending further information.
"A review of the incident details will be on-going through the rest of the day."
The found man was said to be 'lucky to be alive' but despite communications issues with officials it became clear he was sharing the vessel with three other men.
Local boats and ships have been asked to be vigilant in the search for the two remaining missing fishermen.
Recommended for you
X

Loganair new flights will help renewables and oil and gas industries