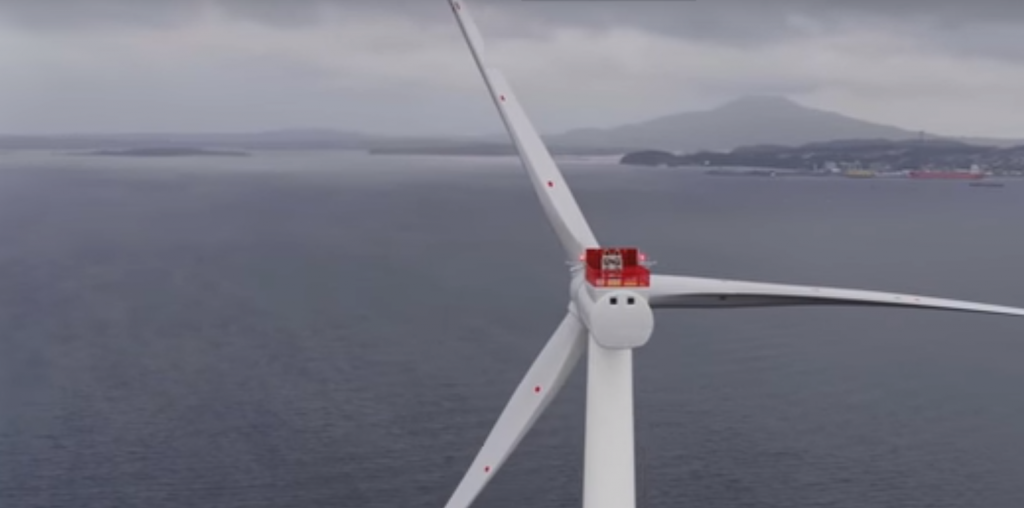 The final turbine in the world's first floating windfarm has been put in place off the north-east coast.
The £200million Hywind project, run by Norwegian firm Statoil, is changing the seascape of Peterhead and has been in development for three years.
The five goliath 575ft structures, each of which weighs 11,500 tonnes, are now tethered to the seabed, 15 miles of the coast of the Blue Toon.
When they are officially turned on later this year they will generate enough power to fully light 20,000 homes.
A spokeswoman for Statoil said: "All five turbines are now in place. The final turbine arrived in Scotland on August 13.
"The hook up has now been completed and commissioning is underway. We estimate that production will be starting in October."
The scheme is a world first for the renewable energy sector.
In the past, offshore turbines had to be built into the sea floor which meant there was a maximum depth of around 130ft in which they could be positioned.
Statoil's new turbines are not embedded but instead tethered with mooring lines.
The project is building on the firm's own experience with the technology in its native Norway, where in 2009 a single floating windmill was launched.
Irene Rummelhoff the head of Statoil's lowcarbon division, has said the opportunities to use the technology elsewhere in the world is "unlimited".
She said: "It opens up ocean that was unavailable. If you look at coastlines around the world, there are few that have sufficient area at depths down to 131ft, so if they want to deploy offshore wind, they need to introduce floating wind."
Lindsay Roberts from Scottish Renewables has described the project as "ground breaking".
The turbines which are now visible from Peterhead harbour were put together across the North Sea and were kept on a fjord on the west coast of Norway before being towed into position.
Recommended for you

Canada's love-hate relationship with oil and gas