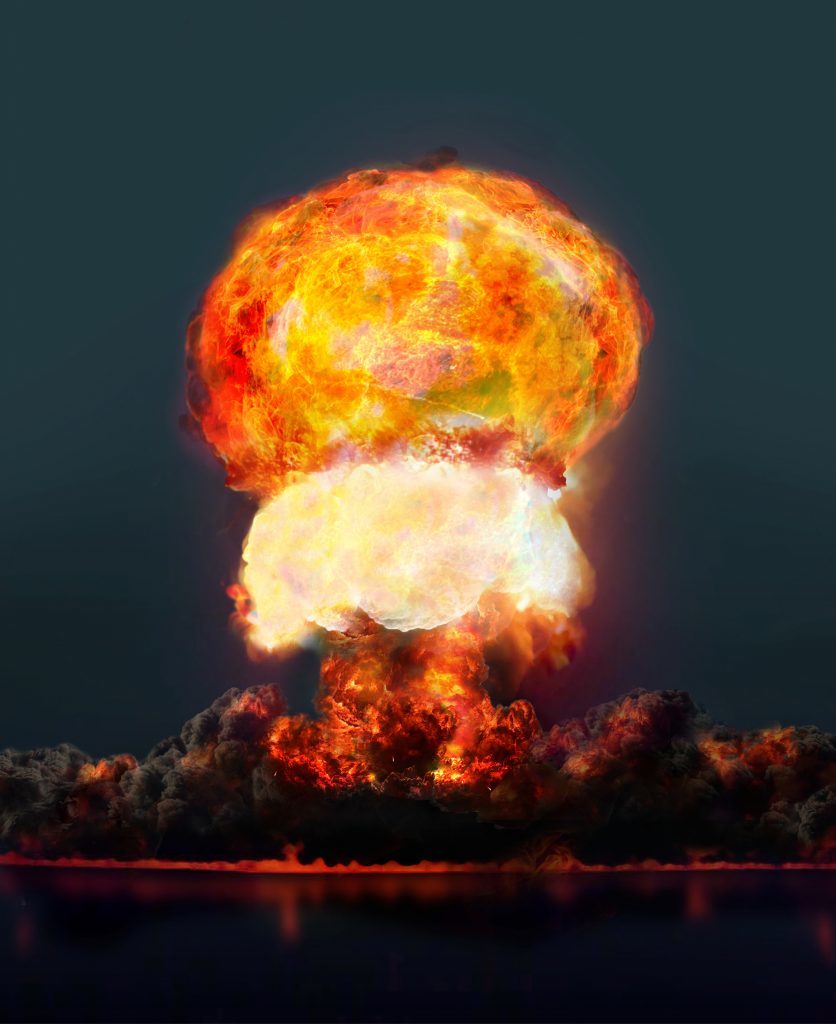 A new uranium "fuel bank" will help mitigate the "growing risk" of nations developing nuclear weapons, it has been claimed.
Former US Senator Sam Nunn co-founded the Nuclear Threat Initiative, a non-profit aimed at preventing attacks from weapons of mass destruction.
And he claims the imminent opening of the UN atomic watchdog's Uranium bank in Kazakhstan next week will help increase global security from the risk of possible atomic warfare.
The International Atomic Energy Agency (IAEA) facility will assure a supply of "last resort" Low Enriched Uranium (LEU).
This would come into play if the normal supply for nuclear power plants is disrupted.
It also means that there is a backup "marketplace" where developing nuclear nations can safely source fuel without having to enrich it "in state".
Fuel enrichment technology can be manipulated to make high grade uranium suitable for nuclear weapons.
Such a perceived threat has been at the heart of Western tensions with Iran.
Mr Nunn, who convinced US billionaire investor Warren Buffett to add $50 million of his own cash to the long-awaited project, said: "As more nations seek nuclear energy it is imperative for the world to improve the security nuclear fuel cycle.
"If a country develops the ability to enrich low enriched uranium for a power plant it can also make high enriched uranium for a nuclear weapon because the technology is basically the same.
"That is a far more dangerous world than we have today.
"Some countries will be tempted to build their own enrichment facilities and we have seen that. Other states will prefer for economic and security reasons to get nuclear fuel from other suppliers.
"It is absolutely critical for national security that these countries looking to that supply have confidence in the marketplace and its backup. This fuel bank is a backup to the marketplace.
"A countries decision not to develop it's own enrichment may hinge on whether there is an assured international supply of fuel on a non-discriminatory and non-political basis."
The bank, which will open on Tuesday, will act as a physical reserve of LEU available for eligible IAEA member states.
It will only come into play if the supply of LEU to a nuclear power plant is disrupted due to exceptional circumstances and the member state is unable to secure LEU from the commercial market or by any other means.
Andrew Bieniawski, vice president of material security and minimization at The Nuclear Threat Initiative, said: "The LEU bank is an unprecedented international effort that will both reduce nuclear and make the world a safer place.
"This bank is the first not under control of any one country.
"It is a psychical reserve which holds up to 90 tonnes of low enriched uranium suitable to make fuel for a light water reactor. This reactor could power a lrage city for three years."
The IAEA LEU Bank will be located at the Ulba Metallurgical Plant in Oskemen, Kazakhstan.
There are already reserves of LEU in Russia and the US.
A key principle of the IAEA bank is that it must not distort the commercial market.
Ernie Moniz, the former US Secretary of Energy who served under Barack Obama, welcomed the siting of the LEU bank in Kazakhstan.
He said: "In my tenure at the Deportment of Energy we found that President Nazarbayev and Kazakhstan in general, extraordinarily committed to non nuclear proliferation.
"That started right from their independence 25 years ago."