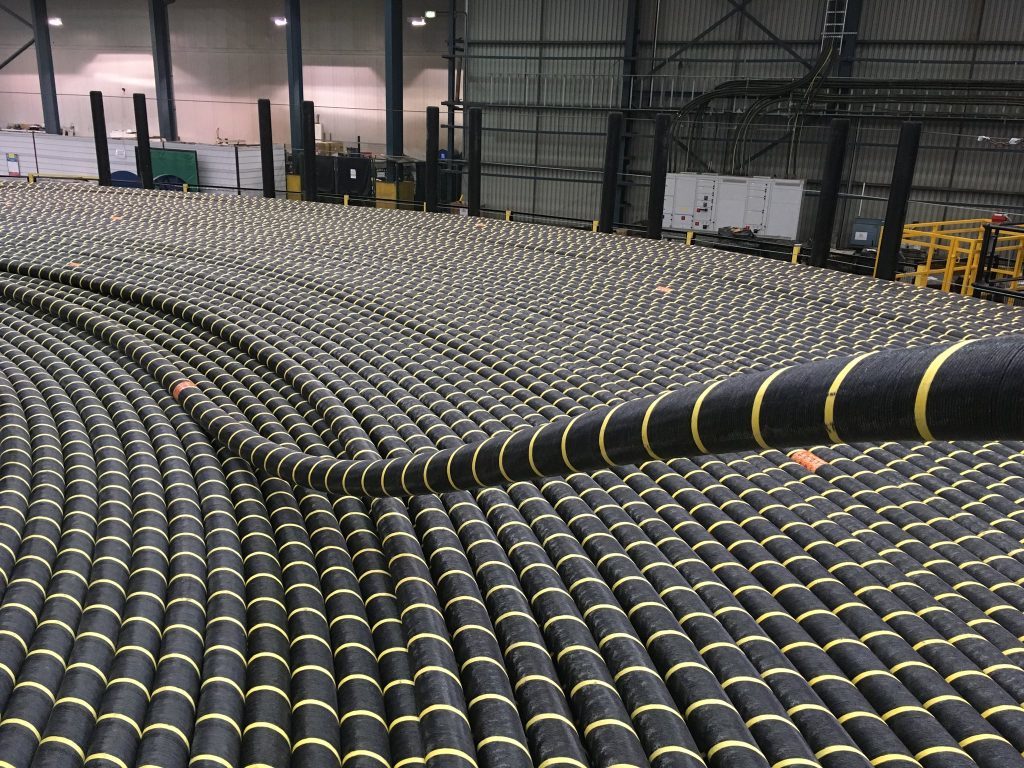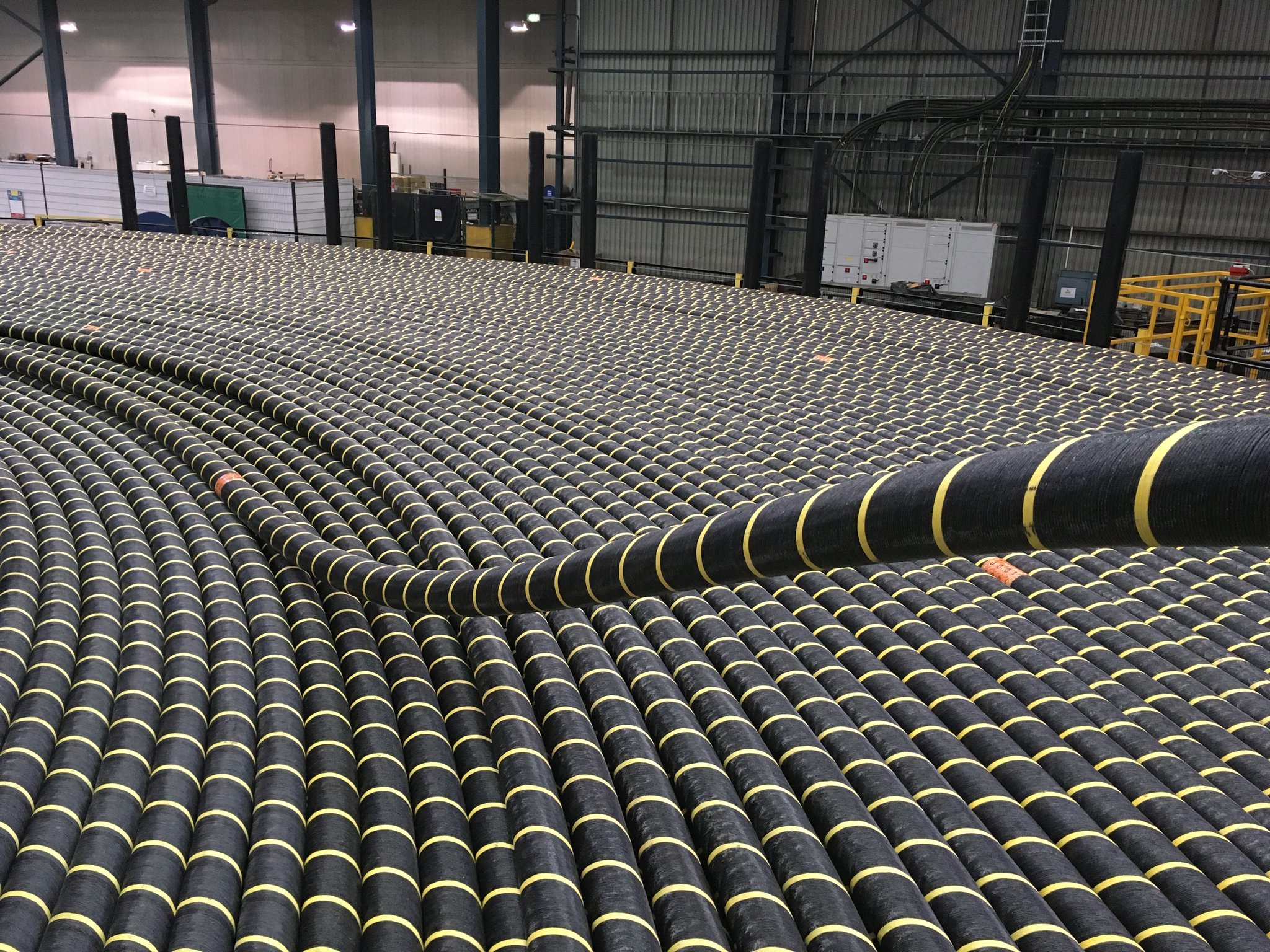 English subsea specialist JDR has finished making 140km of inter array connections for the Beatrice Offshore Windfarm.
The Hartlepool based company posted pictures of the lengthy cables on social media this morning.
They will be used to connect all 84 turbines to the two Siemens Offshore Transformer Modules when they are installed later this year.
The 588 MW wind farm will be situated in the UK's Outer Moray Firth, 18.4km from shore.
SSE is the operating owner of Beatrice with a 40% stake. Copenhagen Infrastructure Partners owns 35% and SDIC Power owns the remaining 25%.
The windfarm is expected to be fully operational in 2019.