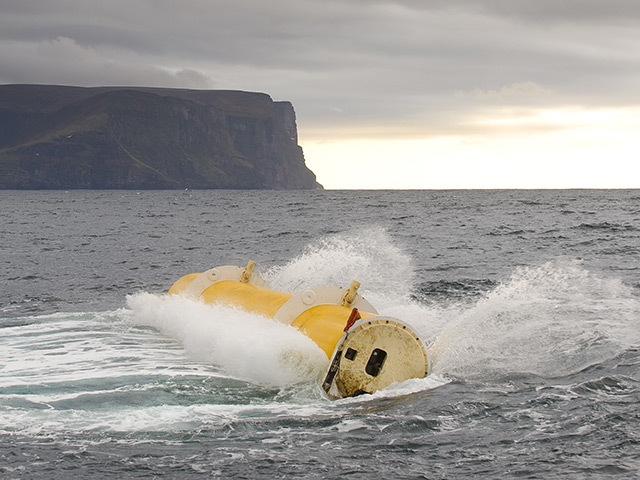 A technology quango is looking to push the boundaries of what kind of Scottish weather that wave energy devices can survive by funding 13 innovative projects.
Wave Energy Scotland (WES)  has put in place £600,000 to address the issue of controlling and integrating Wave Energy Converter (WEC) systems and their components.
The initiative bring together sectors such as aerospace and oil and gas, to work with Scottish technology developers.
Investment in wave energy devices will also enhance energy yield and reduce operating costs, ultimately contributing to lower cost energy.
Tim Hurst, managing director for Wave Energy Scotland, said: "These thirteen proposals are very exciting. Once they are teamed with the different wave energy devices at later stages in the programme, we expect them to manage any of the conditions Scotland's climate might throw at them.
"With today's ocean measurement technologies and data processing advances, the control system should be able to monitor the waves and adjust the wave energy device's movement to suit them.
"In a storm, this might mean protecting the device by submerging the wave energy converter or changing the way it moves in big waves. In medium sized waves, the control system might adjust settings to extract as much power as possible."
This final innovation call by WES will see the programme reach capacity having funded 48 projects, engaging 163 organisations and investing £25.3million over the last 3 years.
Paul Wheelhouse, minister for business, innovation and energy, said: "I am very pleased to announce this latest funding by Wave Energy Scotland for innovative control systems. I know that the call attracted applications of a very high caliber and from some of the world's leading control systems companies.
"I am especially proud to see the number of Scottish firms involved at lead contractor or subcontractor level and I am confident that some of these projects will play a part in improving the performance of the wave energy devices of the future."
Recommended for you

UK Government announces £20m ring-fenced tidal funding in upcoming CfD