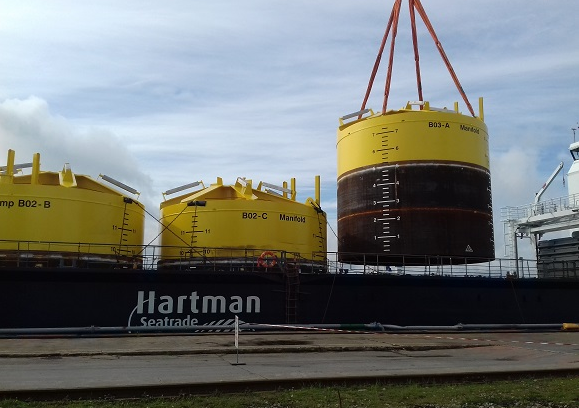 Estonian company Marketex Offshore Constructions, a BLRT Grupp affiliate, has produced and delivered 21 anchors for the Aberdeen Bay windfarm project.
Commissioned by the Belgian Smulders Projects company, each anchor weighs 140 to 195 tonnes with a diameter of 9.5 meters and a height of up to 15 meters.
The anchors will be installed at the proposed 11 turbine site 3km off the shore of Aberdeen.
Marketex has delivered the anchors to Smulders' base in Newcastle.
The European Offshore Wind Deployment Centre (EOWDC), to give the project its official name, will cost around £335million and will have a power generation capacity of 92.4MW.
As Scotland's largest offshore wind test and demonstration centre, it should generate the equivalent of 70% of the city's domestic electricity demand and 23% of the total demand.
Marketex board member Ruslan Didukh said: "Nowadays wind energy is rapidly developing in many countries of the world. This project enables entrance into the offshore wind energy market of Great Britain, which is new to us and by far the largest and fastest growing in the world with 2016 investments reaching about 8 billion euros."
Recommended for you
X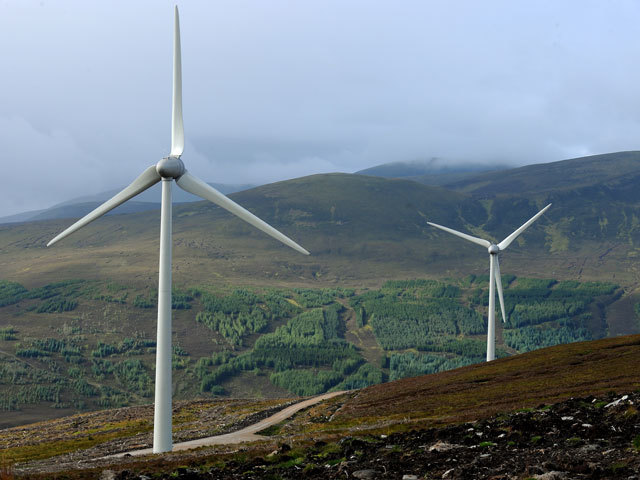 E.ON gets Scottish Government approval for Benbrack Wind Farm