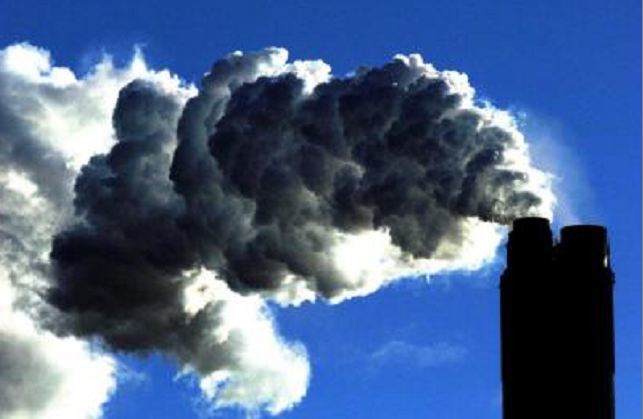 It is still physically possible to meet ambitious climate goals agreed by world leaders to limit global temperatures rises to 1.5C, scientists have said.
The Paris Agreement, the world's first comprehensive climate deal which was struck in 2015, included commitments to keep temperature rises to "well below" 2C above pre-industrial levels and pursue efforts to limit the increase to 1.5C.
The most vulnerable countries said the more ambitious target was needed to ensure their survival, but experts warned it was not achievable.
Now new research in the journal Nature Geoscience has concluded that pursuing the 1.5C goal is "not chasing a geophysical impossibility", although it will require stronger action than countries have committed to under the Paris deal.
The analysis suggests that from today, the world can emit around 240 billion tonnes of carbon dioxide – around 20 years of current emissions – and still be likely to meet the 1.5C target.
The scientists said they had produced a more accurate estimate of warming from today than previous projections which said the world could only put out three to five more years of carbon before hitting the 1.5C limit.
Myles Allen, professor of geosystem science at the University of Oxford, said that if the world followed "ambitious" reductions of emissions from where things stand today, there would be even odds of meeting the 1.5C goal.
"It's not out of sight, physically, it's not geophysically impossible," he said.
Michael Grubb, professor of international energy and climate change at University College London, had labelled the 1.5C target "incompatible with democracy" because it required such radical action, but said there were reasons to revise that now.
The new research "suggests we have more room than we thought", while global emissions, particularly from China, have stabilised earlier than expected, and a renewables revolution was under way, he said.
He pointed to China, which had rolled out a huge 100 gigawatts (GW) of solar power, a quarter of it in the past six months, and to tumbling prices of offshore wind in the UK.
"It is looking more hopeful for these multiple reasons that we can deliver the Paris goals" he said.
Under the Paris Agreement, countries submitted national plans for cutting greenhouse gas emissions, with a process to update and increase levels of climate action every five years amid recognition that current commitments are not enough.
Prof Grubb said: "We're in the midst of an energy revolution and it's happening faster than we thought, which makes it much more credible for governments to tighten the offer they put on the table at Paris."
The paper comes amid confusion over the US government's stance on the Paris Agreement, with Donald Trump announcing he would pull America out of the deal, while top officials have recently indicated it could stay in.
Prof Grubb said while US withdrawal could empower those arguing against climate action, it would have little impact on the country's emissions as businesses, cities and states were taking the lead, while other countries remained committed to tackling climate change.