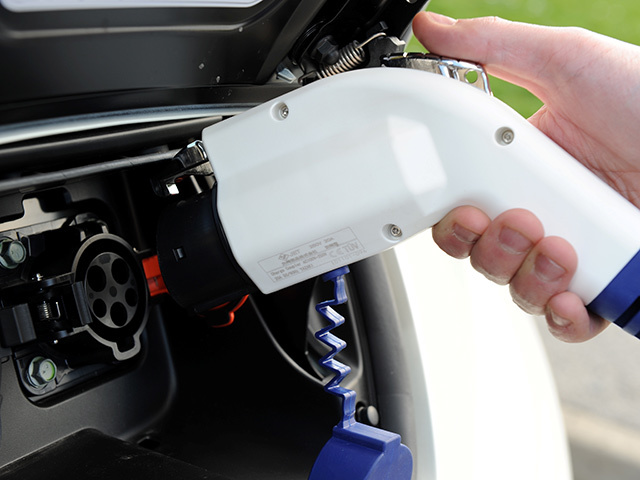 Announced at Climate Week NYC, a collection of global businesses will work to increase the worldwide proliferation of the electric car.
The Climate Group, a band of global business leaders including Baidu, Deutsche Post DHL Group, Heathrow Airport, HP Inc., IKEA Group, LeasePlan, METRO AG, PG&E, Unilever, Vattenfall have vowed help make electric vehicles (EVs) "the new normal."
The campaign, entitled EV100, will utilise the global business buying power of these first ten members to further the cause climate commitments and encourage the use of EVs.
Members of the The Climate Group will be swapping the petrol and diesel vehicles used by their organisations for fleets of EVs and power charging stations.
The project was launched at VELOCITY, a New York event which partnered The Climate Group, Formula E, VICE Impact and Spring Studios.
Helen Clarkson, chief executive officer, The Climate Group, said: "We want to make electric transport the new normal. There are two fundamental problems to be addressed. Transport is still the fastest growing area of carbon emissions, as the shift to electric vehicles is not happening fast enough; and mass system change, even with Government intervention, needs much greater customer demand.
"EV100 will use companies' collective global buying power and influence on employees and customers to build demand and cut costs. The members being announced today see the business logic in leading a faster transition and addressing local air quality issues in their markets. They are setting a competitive challenge to the auto industry to deliver more EVs, sooner and at lower cost."
Pia Heidenmark-Cook, acting chief sustainability officer, IKEA Group, added: "IKEA Group wants to show that a transition to electric vehicles is possible, bringing benefits for both the global climate and the local environment around our stores. That's why we are excited to join EV100 as founding members, and accelerate the change towards more sustainable transportation."
Recommended for you
X

North Seas into its last decade of production, scientist says