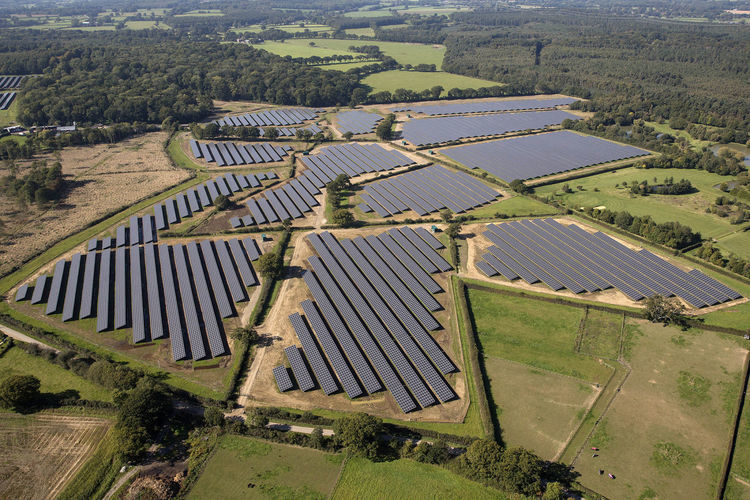 Construction has been completed on a £1.2million solar farm on Speyside.
Nearly 5,000 panels have been installed in the Scottish Water project at Badentinan near Lhanbryde.
Electricity generated from the green energy scheme will be used to power two borehole water wells nearby.
It is expected the solar farm will provide about a fifth of the sites' annual electric needs – saving the equivalent of 437 tonnes of carbon dioxide every year.
The solar farm is the largest of its kind built by Scottish Water Horizons, which is owned by the public utility.
Project delivery manager Ian Piggot said: "This £1.2million project has taken about three months to complete from start to finish.
"Our construction phase started in early June, with some works starting a month later due to the presence of badgers in the vicinity of the site.
"However, we managed our programme such that there was no negative impact on our overall delivery timescales."
The solar panels have been split between two sites. About 2,900 have been installed at a northern plot and about 1,900 at a southern site.
Power generated will be used to help pump water from the ground to a nearby water treatment works.
The announcement of the renewable energy technology coming online comes during this year's Climate Week.
Despite the thousands of solar panels being installed next to the River Spey, the project is dwarfed by others that have been proposed for the area.
Elgin Energy has permission to install about 80,000 panels at Speyslaw near Elgin, which will be the largest in Scotland.
The Irish-based firm has also submitted plans to cover the abandoned Milltown Airfield with about 200,000 panels.
Developers have been attracted to solar developments in Moray due to the long summer days.
Absolute Solar and Wind, which installed the technology for Scottish Water, overcame "challenges" in connecting the site to the electricity networks.
Scottish Water Horizons' project manager, John Sammon, said: "As well as using solar energy we are also harnessing renewable energy from Scottish Water assets using different methods, including food waste recycling and recovering heat from waste water."
Recommended for you

Tech giant Amazon announces investment in 'major' Scottish offshore wind farm