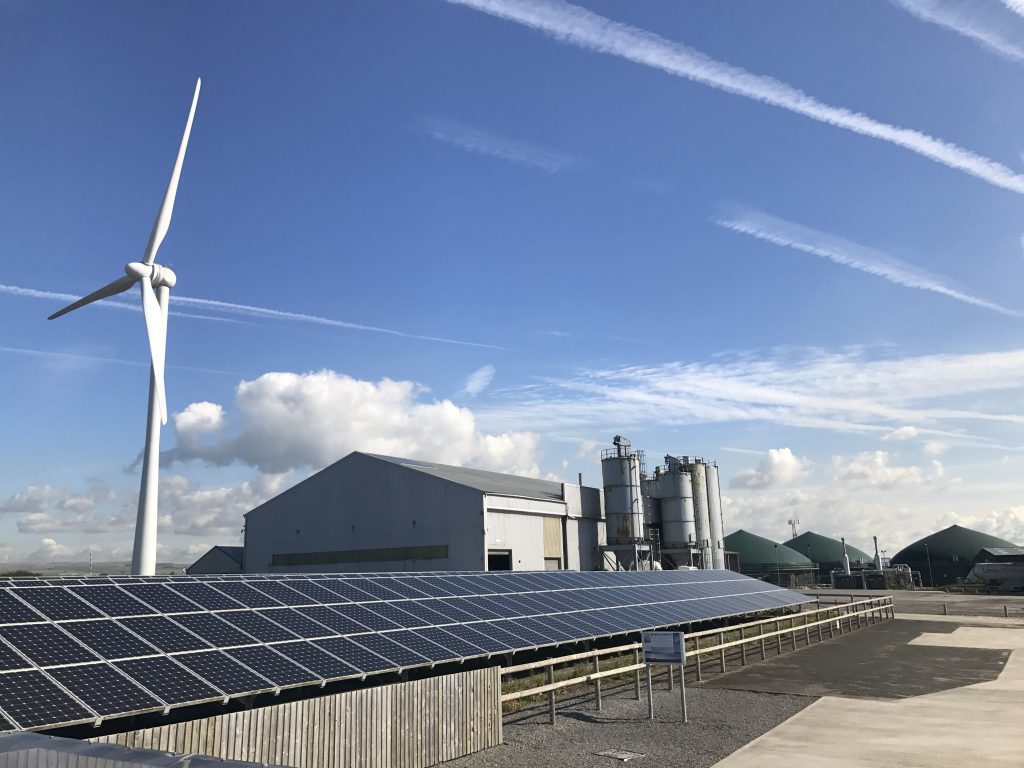 Smart energy management services company, KiWi Power, agree deal with the National Grid to build a pioneering behind-the-meter battery.
The company's newly developed lithium-ion 4MW battery is located at Cenin Renewables, a 20-acre renewable energies site at Parc Stormy in Bridgend, South Wales – a site that will house 3,000 PV solar panels, an anaerobic digestion plant and a wind turbine.
The battery itself is scheduled to be ready by March 2018 and it's hoped that the technology will improve efficiency of supply and consumption of electricity, particularly during peak demand periods.
KiWi Power have a successful back catalogue, having already managed the Northern Power grid's 2.5MW battery facility at Rise Carr substation, Darlington, as well as UKPN's 6MW Leighton Buzzard battery.
Martyn Popham director of Cenin said: "We are pleased KiWi chose to invest at our Parc Stormy site in Bridgend which is another important step in our goal to demonstrate that by integrating renewable generation on one site you can deliver a reliable sustainable power source whilst providing much needed local economic development."
Yoav Zingher, CEO of KiWi Power said:"KiWi Power is delighted to bring the benefits of battery technology to high energy users without them having to invest in the battery. This is a major first not just for us at KiWi but for the UK energy sector as a whole. We are able to offer similar fully financed batteries so companies can optimise their energy usage, go green and earn money."
"The UK is slowly waking up to the potential of flexibility and battery energy storage's role in that. By applying Demand Side Response (DSR) techniques widely used elsewhere in the world, the UK could save nearly 10 GW of demand – roughly equivalent to three Hinkley Point C nuclear power stations."
Recommended for you

Cash-strapped Thurso battery firm AMTE Power unveils £2.5 million buyout deal