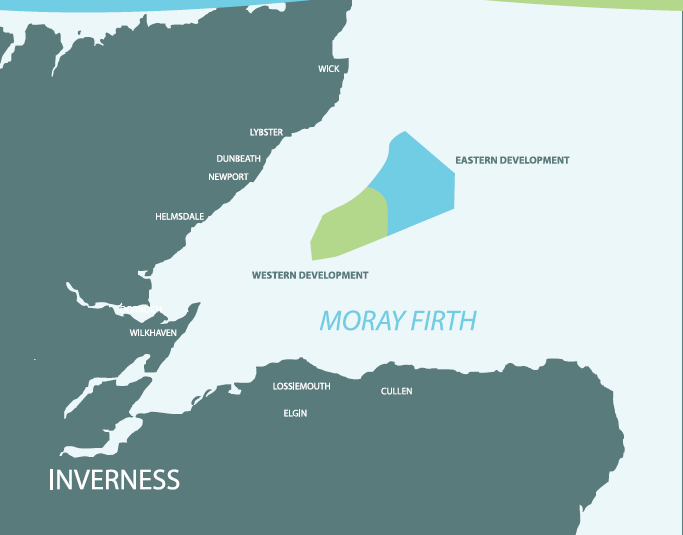 Initial proposals for a massive new offshore wind farm in the Moray Firth have been submitted.
EDP's Moray West want to build up to 90 turbines off the north-east coast that could generate power for up to 750,000 homes.
Yesterday the early plans went before Moray Council's planning committee for concerns to be raised.
The project, entitled Moray West Offshore Wind Farm, would be the firm's second development in the region.
Last month the company was awarded a contract by the UK Government to sell power generated in the eastern development.
Both projects are expected to create a jobs boost at Buckie Harbour and the rest of Moray.
Yesterday, drawings submitted to Moray Council showed a vast corridor where an underground cable would be buried from the coast to a substation near Keith.
Planning officer Neal MacPherson explained the power line would likely come ashore near Portsoy or Aberdeenshire before leading to Blackhillock, subject to negotiations.
Keith and Cullen councillor Donald Gatt said: "The corridor is extremely large. Doesn't the company have a better idea of where they are going to put the trenches?"
Mr MacPherson replied: "The proposals are at a very early stage. The nature of such developments is that private enterprises don't enjoy the same power from utility companies.
"They have to go negotiations with landowners to close down the corridor for the cables."​
Recommended for you

Planet-saving wind farms fall victim to global inflation fight