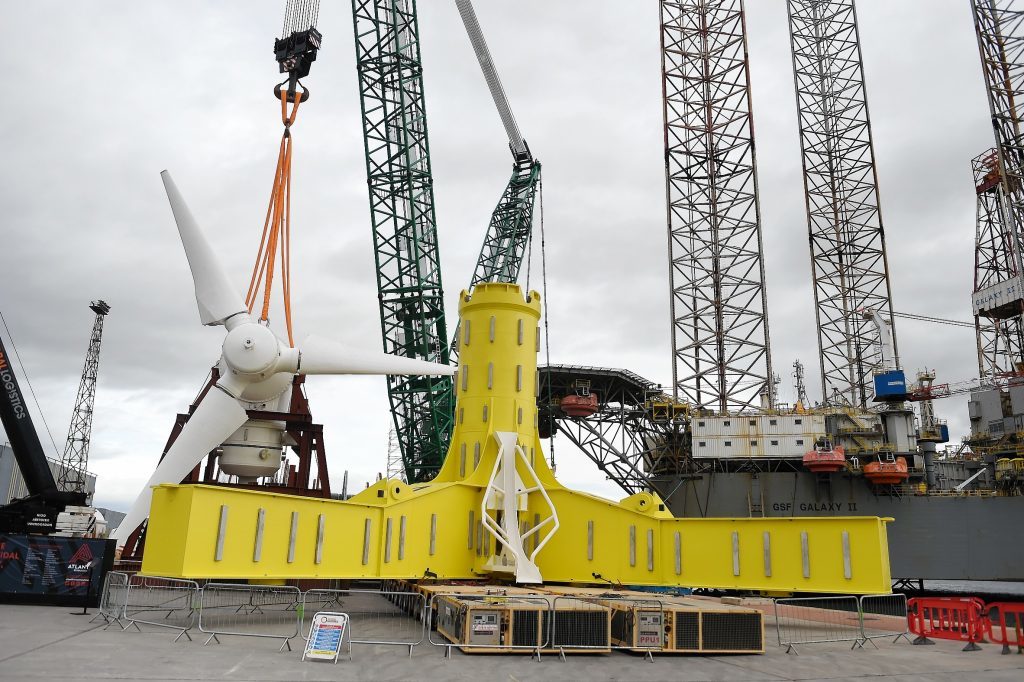 A former Royal Navy marine engineer and diver who launched his energy industry consultancy business in Aberdeen nearly 30 years ago is helping to deliver Indonesia's first commercial-scale, tidal-energy scheme.
Michael Spencer, chairman and chief executive of the SBS group of companies, said the work – part of the £409million, 150megawatt Nautilus tital-energy project – was worth more than £21million for SBS International.
The firm currently employs five key engineering staff in Aberdeen but this is expected to grow to 15 during work on phase one of Nauitilus on behalf of the developer, Indonesian-owned SBS Energi Kelautan.
SBS International will use Edinburgh-based Atlantis Resources as its turbine manufacturer, using the same kind of machines being used for the MeyGen tidal-energy project in the Pentland Firth.
Mr Spencer is a former commercial deep sea saturation diver with special operations experience from his time in the armed forces.
His SBS companies have offices in Aberdeen, London, Jakarta, Kuala Lumpur and Bangkok.
"We are very pleased to see the natural evolution and growth of SBSEK and Indonesia's first commercial-scale ocean energy development gaining momentum and critical mass," he said.
On other current SBS projects, he said: "We have been asked to design and develop a marine renewables energy learning centre for Indonesian graduates and PhD candidates which we are very enthusiastic to lead."
Recommended for you

Smoke and mirrors in Indonesia as giant gas projects struggle