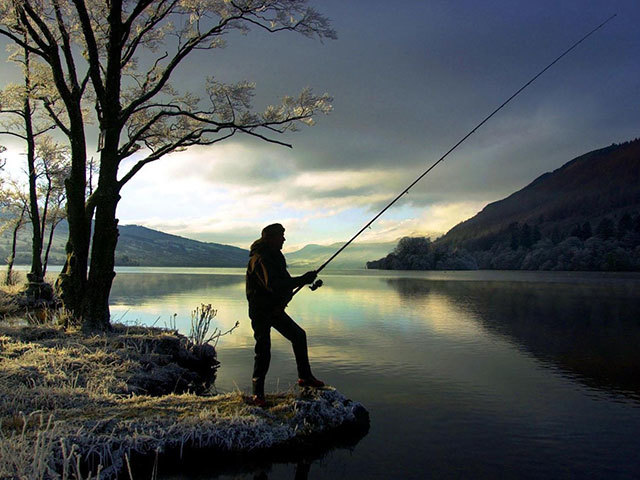 A new report published today shows that Scotland has missed its proposed target in terms of the amount of heat created from renewable sources.
Published collaboratively by WWF Scotland, Friends of the Earth and the Royal Society for the Protection of Birds (RSPB) the report, entitled The Energy of Scotland, found that Scotland had landed well short of its heat energy target for 2016.
The report states that, in 2016, Scotland generated an estimated 4.8 – 5% of its heat demand via renewable sources, whereas in 2015 that figure was 5.4% of heat coming from renewable energy.
The decline witnessed between 2015-16 is the first since measurement began in year 2008-09 falls way short of the Scottish Governments own target proposed for 2030.
Sarah Beattie-Smith, senior climate and energy policy officer at WWF Scotland, said: "This report shows that there is still significant progress to be made in heating our homes and buildings from renewable sources. Renewables must provide at least 40 per cent of Scotland's heat by 2030 if we're to meet our climate targets, yet this report shows that just 5 per cent of non-electric heat demand was met from renewable sources last year.
"We need to see bold leadership and action from the Scottish Government to accelerate the pace of change, including the regulation of district heating and a requirement for all new homes and offices to be heated from renewable sources."
Hannah Smith, senior policy manager at Scottish Renewables, said: "More than half of the energy consumed in Scotland is in the form of heat. From heating our homes to heat required for industry, decarbonising the ways in which heat is produced is crucial if we are to stand any chance of meeting our climate targets.
"As a society, we take warm homes and workplaces and constant hot water for granted, but the time is right for a re-think of our relationship with heat and the way it is generated, transported and used.
"Scottish Renewables will continue to work with both the Scottish and UK governments to make the case for continued support across all scales of development and to ensure that the importance of heat is recognised when decisions about our energy system are being taken."
Responding to the report, Scottish Government Minister for Business, Innovation and Energy, Paul Wheelhouse, said: "In 2016 Scotland's renewable heat capacity increased by 13% – a very significant boost following the Scottish Government's designation of energy efficiency as a national infrastructure priority.
"However, we recognise that while progress is good, there remains much yet to do to meet our ambitious longer term energy efficiency targets. In order to do so, we are working with 21 local authority areas via our integrated programme of support for buildings, and have provided £24.7 million to 25 renewable heat projects since 2016.
"We'll soon be publishing our finalised Energy Strategy, outlining how we will implement our goal to develop a genuinely integrated approach to delivering sustainable electricity, transport and heat – and treating both energy supply and consumption as equal priorities. It is clear that renewable heat will take on ever greater significance as we deliver the sustainable energy future that we all want for Scotland."
Recommended for you

SSE touts £1bn economic boom from Seagreen wind construction