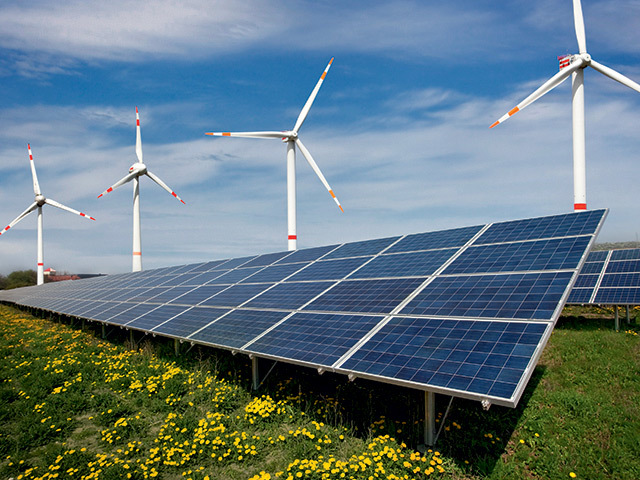 A study published today in partnership between battery developer Eaton, the Renewable Energy Association (REA) and Bloomberg New Energy Finance (BNEF) has found that the cost of generating energy in wind and solar will halve by 2040.
The study discovered that due to the varied outputs achieved by wind and solar often generation will exceed demand and demand will exceed generation.
The report found that battery storage will be an extremely useful tool for short-term storage during these volatile periods but it is not the practical option for longer term backup.
While the report believes that battery storage will decrease the cost of wind and solar, it also points to the requirement in the UK to be diverse in its choice of renewable generators.
In order to meet long-term gaps in energy requirement the study suggests that UK look to hydro, interconnectors and gas generation to plug the gaps in energy need.
Speaking at the launch of the study report BNEF's head of global analysis Albert Cheung said: "This study highlights a seismic shift in how power systems will operate in future. As wind and solar become the cheapest options for power generation, the race is on to develop and deploy the flexible resources that will complement them."
This new study follows on from the BNEF New Energy Outlook report published in June which stated that renewable energy generation will account for approximately 75% of the projected $10 trillion of global investment in energy technologies by 2040.
Recommended for you

Petronas cautiously eyes green energy transition