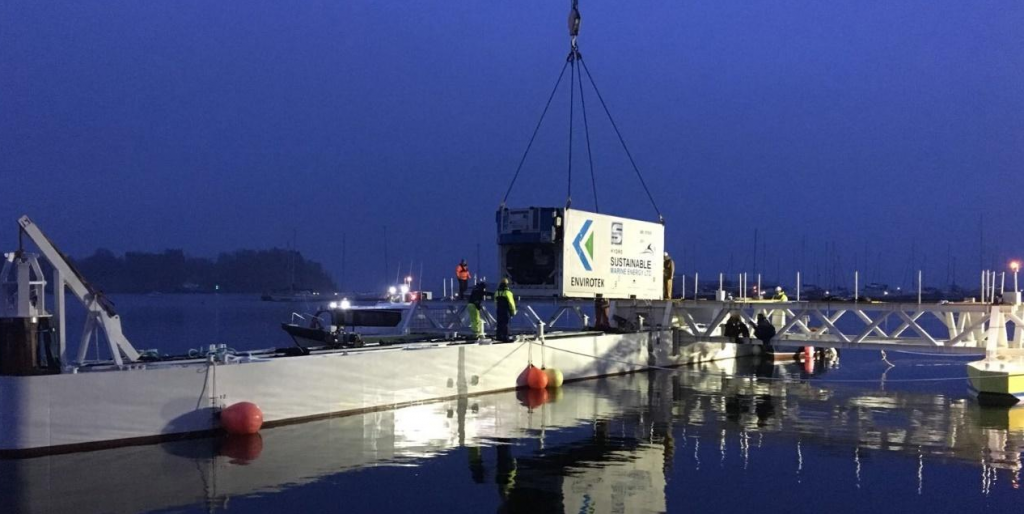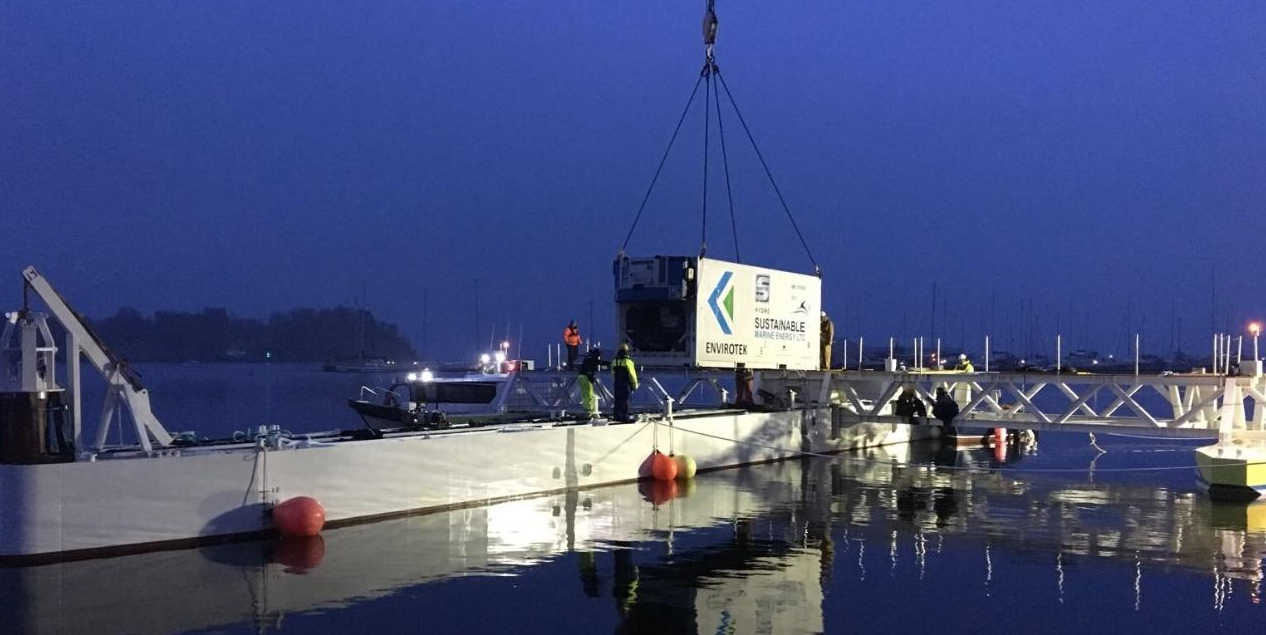 A new tidal platform has appeared in the Connel Sound, near Oban, installed by Sustainable Marine Energy (SME).
Called the PLAT-I floating tidal energy platform, it arrived on Saturday and was installed over the weekend.
Designed this year, the device spent the summer at fabrication company JBS Group Scotland, in Peterhead.
The device has four turbines and will be going through testing and commissioning this week.
David Stoddart-Scott, a wave and tidal energy specialist with  Sustainable Marine Energy Ltd, said: We're gradually building up the layers of the platform. The site at Connel is brilliant as the flow is very turbulent."
Once testing is completed the group will be sending the PLAT-I out to South-East Asia, most likely the Philippines, where it will be used to aid smaller communities who currently rely on unreliable fuel powered generators.
Stoddart-Scott added: "We'll be sending it out to South-East Asia within the year. We've found a company who really want to make this happen. We're so pleased to be at this stage and the team worked really hard. WE're excited for the future. As a Scottish company we very much wanted to make this a reality."