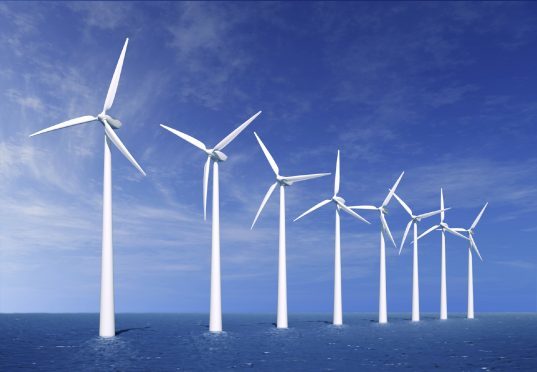 Wind and solar company Mainstream Renewable Power has begun the selection process to bring a majority equity partner on board the Neart na Gaoithe (NnG) wind farm.
Located off Scotland's east coast, the 450MW wind farm was awarded a Contract for Difference (CfD) in 2015.
It was one of four projects given the go-ahead by Scottish ministers in 2014, but was challenged in the courts by RSPB Scotland.
The charity continues to claim that the project is a serious threat to birds.
Despite the RSPB winning the initial legal battle, the ruling was overturned on appeal.
The latest move by Mainstream is the next step to making the project financially viable.
Mainstream chief executive Andy Kinsella said: "Neart na Gaoithe is fully consented and has an index-linked CfD for fifteen years. Almost all the major players in the offshore wind sector are already in discussions with us.
"Mainstream plans on maintaining a significant minority interest in the project, which we have developed over the past ten years, and we want to see it through the construction process and into commercial operation.
"This is a multi-billion pound infrastructure project and it has always been our plan to choose the right equity partner with whom we can bring it forward, at the right time. We are very excited at the level of interest shown from all the serious players in the market and we look forward to delivering all the economic and environmental benefits this project will bring to Scotland."
Recommended for you

TotalEnergies starts construction of floating offshore wind farm