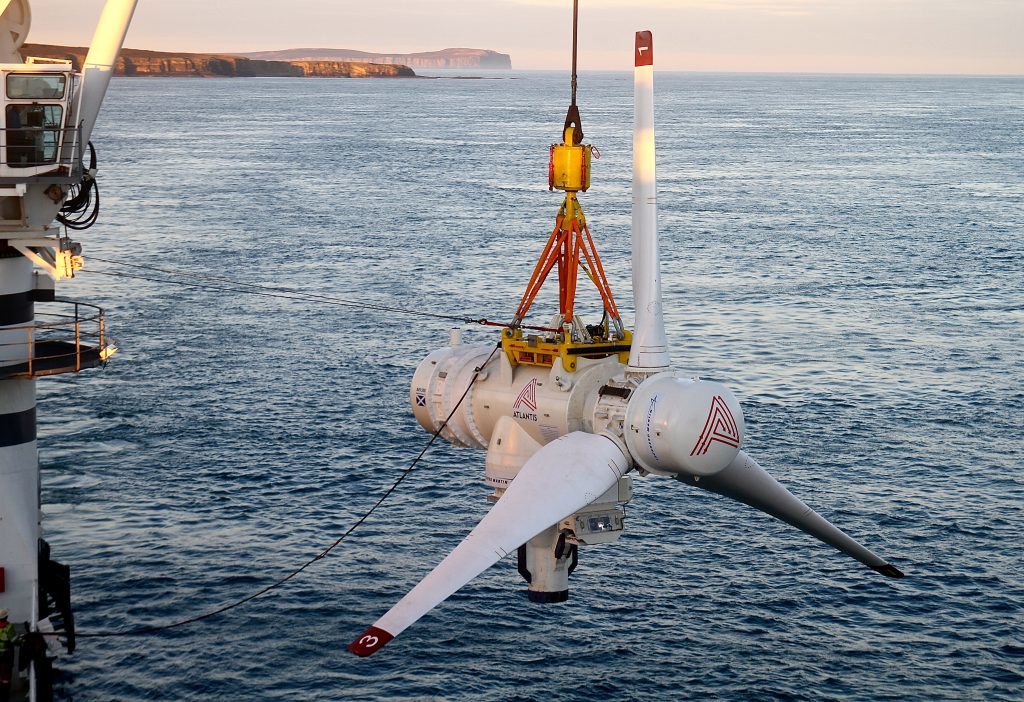 Pioneering energy projects across the Highlands and Islands have been recognised at the Scottish Green Energy Awards.
Projects from Orkney, Sutherland, Harris and Ullapool were among the winners at the ceremony at the Edinburgh
International Conference Centre, hosted by TV's Hardeep Singh Kohli.
The world's largest tidal energy project MeyGen – located in the Pentland Firth off Orkney – landed the outstanding project award.
And Gareth Davies, managing director of consultancy Aquatera and a passionate advocate for marine energy, was given the outstanding contribution accolade.
The Ben Mor Hydro 500kW Shared Ownership Project in Sutherland scooped the best community engagement prize, while the West Harris Trust – which works to revitalise the local community and create sustainable energy through small hydro and micro-wind projects – won best community project.
Claire Mack, chief executive of Scottish Renewables, said: "This year's Scottish Green Energy Award winners are helping Scotland change the way it thinks about energy – something that's going to be increasingly important in future.
"They're creating the organisations, projects and mindsets that we'll need to tackle climate change, while continuing to power Scotland's economy.
"They're also developing the exportable skills and tools which will set Scotland at the forefront of the global fight against damaging carbon emissions. Our industry is incredibly proud of what these inspirational people and organisations are achieving, and I firmly believe the public should be too."
In total, there were 11 trophies handed out in recognition of the work being done in the renewables industry,
Winners were drawn from a shortlist of 40, compiled by a panel of 10 judges, from almost 100 entries.
Matthieu Hue, chief executive of sponsors EDF Energy Renewables, said: "It has been another great evening of celebration for renewables in Scotland with very strong competition for each award which has been won.
"Congratulations to all those who have been successful and to everyone who entered. It's clear we have a wealth of talent and ambition to take the industry forward."
Recommended for you

Three more renewable energy firms add voices to Cromarty green freeport bid