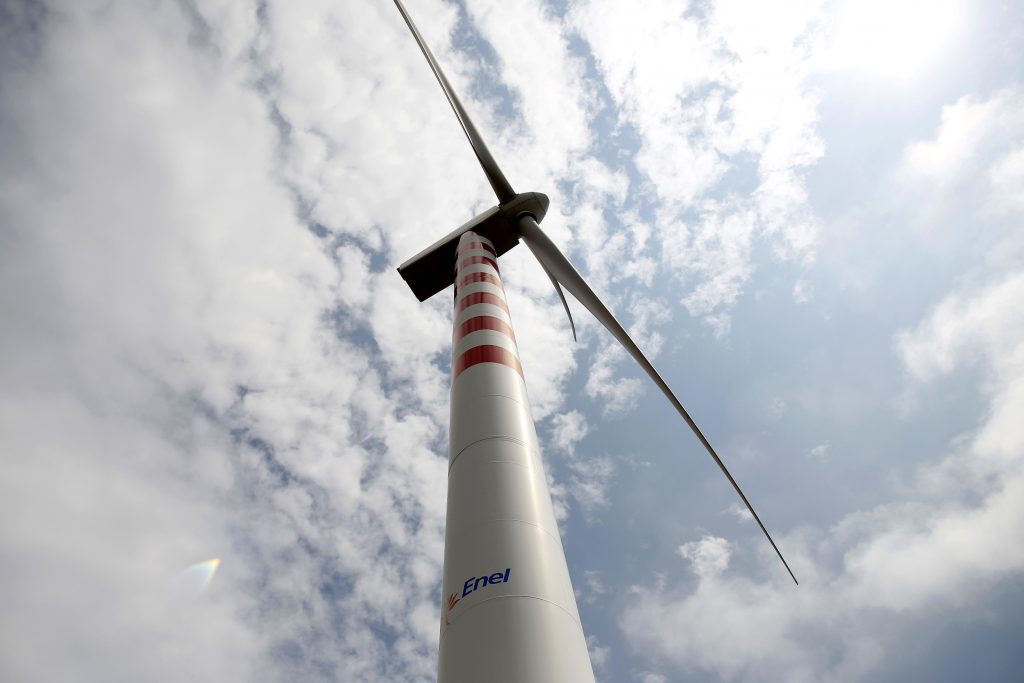 Europe's biggest utility is betting on an Italian green power renaissance to lift business.
Enel SpA expects Italy's new national energy strategy to reverse a decline in green power generation by encouraging companies to help meet ambitious new goals, according to Antonio Cammisecra, chief executive officer of the utility's renewables unit.
"There will be a great renaissance of renewable energy sources in Italy,"  Cammisecra, CEO of Enel Green Power SpA, said in a phone interview. "The industrial sector should start to invest to fuel exports and technology developments."
A shift would come as a relief to Italy's green electricity generators. Power produced by renewable sources tumbled 16 percent from 2014 levels over the 12 months ending October 31 after incentives were reduced and utilities reverted to more traditional thermal generation. Power from higher-polluting sources including coal and natural gas rose almost a fifth over the same period, according to Bloomberg calculations based on Terna SpA data.
Italy's new national energy strategy, adopted last month, will require more cost-effective technologies and require the installation of an additional 40 gigawatts in renewable capacity to meet targets, Cammisecra said.
The government of Prime Minister Paolo Gentiloni will provide some 35 billion euros ($41.5 billion) of investment to help renewables cover about 28 percent of total demand by 2030.
"The energy strategy sets challenging, ambitious and relevant targets," Gentiloni said at a conference in Rome on Dec. 5. "Reaching them is very important for the whole economy, given the level of investments at stake."
The renewables pick-up will be amplified by energy demand in the country where the economy has returned to growth following a long recession, Cammisecra said.
The company has said that capacity growth will call for a bigger role for Italy's industrial sector, prompting Enel to seek stronger cooperation with companies including Fimer SpA, Enertronica SpA and Ansaldo STS SpA.
Enel is targeting 55 percent emission-free production 2020 globally, which includes both renewables and nuclear generation, according to the company's strategic plan presented in November.
The downside risks are on the political side, according to Cammisecra, who said instability after general elections next year could slow down the green transition. Poorly designed support could also be just as damaging.
"We don't need subsidies," he said. "We think they are poison for the system — if they aren't well designed, they create inefficiency."
Recommended for you

Thailand's oil giant is going on a green spending spree