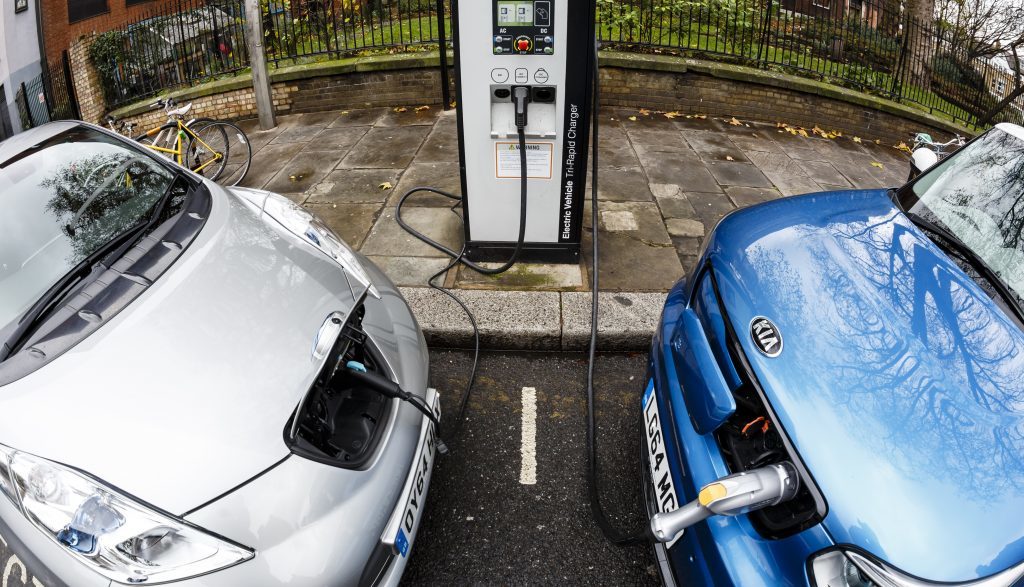 A UK-wide government funding scheme for the implementation of electric vehicle (EV) charge points has gone unclaimed by every council in Scotland.
The pot, totalling £4.5 million, was put in place in 2016 to help councils across Britain buy and install electric car charge points.
The UK Government announced yesterday morning that only five local councils had applied for the On-Street Residential Chargepoint Scheme, mainly in London and the south of England.
Two MP's have now written to local authorities in an effort to encourage them to take up the scheme.
Since the funds introduction the UK Government claim not a single Scottish council has applied for the money, enough to install thousands of additional ports.
Announced last year, the Scottish Government's Programme for Scotland ambitiously vowed to phase out petrol and diesel cars and vans by 2032, eight years ahead of the UK Government target.
While noting that Scottish local authorities are eligible for the UK scheme, Transport Scotland said that they are happy to work with councils to let them know of other available funding and that they work with each local authority to determine their charge point needs.
A Transport Scotland spokesperson said: "Drivers in Scotland already benefit from one of the most comprehensive charge point networks in Europe and it is encouraging to see Scotland leading the way with sales of electric and alternative fuelled vehicles rising faster than the rest of the UK.
"We are well positioned to continue to work with industry, to phase out the need for new petrol and diesel cars and vans by 2032, by continuing to provide the infrastructure to allow ultra-low emission vehicles to flourish."
Transport Scotland pointed to the Scottish Government led scheme, called ChargePlace Scotland, in which they work alongside the Convention of Scottish Local Authorities (COSLA) and each local authority in Scotland.
Unaware of the wider UK scheme, Raymond Okoński, communications director of EV Association Scotland, said: "All the councils in Scotland, as far as I'm aware, have applied to Transport Scotland for the necessary [EV] grants and have taken them all.
"To me it sounds incredible. When you consider that the NHS is on its knees, why can't it apply for two pots? Who knows what's going on here?"
Aberdeen City Council said that although they have a UK leading electric vehicle programme they would look to research the UK-wide scheme.
Ross Grant, Aberdeen City Council transport spokesperson, said: "Aberdeen City Council has the largest electric co-wheels car club in the UK and currently has 37 electric vehicle points throughout Aberdeen.
"Aberdeen City Council has been working with Transport Scotland to ensure that we have sufficient electric car charging points throughout Aberdeen however given the fact that the UK Government has a scheme similar to that of Transport Scotland I will ask my officials to contact the UK Government to see if their scheme could be used in the future."