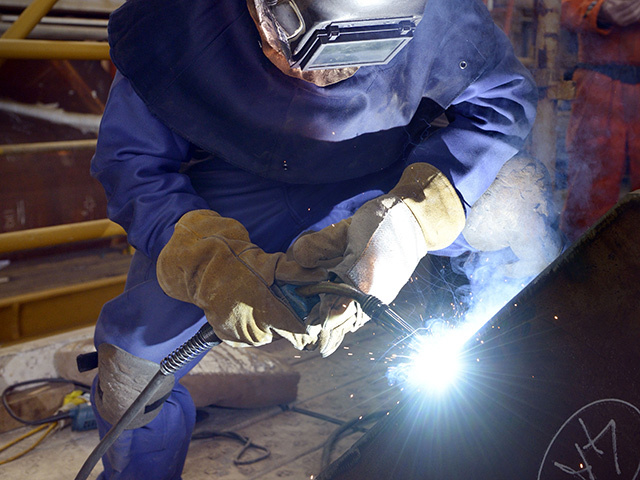 Beleaguered Burntisland Fabrication (BiFab) is being sued by its German business partner and energy firm, EEW.
The German energy group are reportedly taking legal action over "substantial outstanding payments".
BiFab, who employ 1,400 workers, were saved from administration late last year by a Scottish Government offer of a £15million loan.
The Fife-based engineering firm has been working on significant renewables contracts on the Outer Moray Firth and a multi-million agreement with the Beatrice Offshore Wind Farm.
The news that BiFab is to be sued is sure to reignite fears amongst staff and workers concerning the firm's future.
A Scottish Government spokesperson said: "After helping BiFab to avoid the threat of administration, the Scottish Government has been in regular contact with the company, investors and relevant parties to ensure a strong, sustainable future for BiFab and the people it employs.
"The Scottish Government and our agencies are working with the management team at BiFab to secure new business and investment in the company, and through this we hope to provide the best means of creating and safeguarding jobs for the longer term for communities in both Fife and the Isle of Lewis."
With a large workforce, contractors and subcontractors at its yards in Burntisland and Methil in Fife and Arnish on the Isle of Lewis, BiFab are viewed by many as an integral lynchpin in the Scottish renewables supply chain.
The company filed a notice of intention to appoint administrators in November last year as it faced cash flow problems linked to other contracts.
At the time, Trade unions GMB and Unite praised the role of the Scottish Government and First Minister Sturgeon in brokering a deal to stave off administration, and the resolute stand taken by the BiFab workers to convince everyone they were determined to fight for their jobs and their communities.
Union leaders Gary Smith and Pat Rafferty said: "Make no mistake these yards would be closed today if it wasn't for the dignity and determination of the workers and their families in Fife and Lewis to save their jobs and industry.
"With their futures on a knife edge they worked for nothing stayed strong and resolute and by staying united they have won their future."