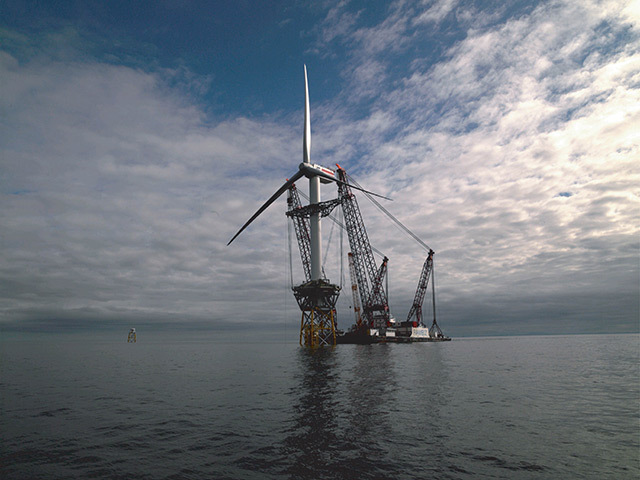 Beatrice Offshore Wind Farm project manager, Steve Wilson, has confirmed that energy generation is expected to begin in July 2018.
Wilson also announced that Beatrice Offshore Windfarm Limited (BOWL) also expect to see full completion of the project in 2019.
Upon completion, the 84 turbine development will see power generated from the site and transported to Scotland's shores for the next 25 years.
As the project prepares itself for the next phase, Wilson laid out the plans for the development this year and moving into 2019.
Releasing a statement via SSE Renewables Wlson said: "The team is now focussed on preparing for what will be the biggest milestone of 2018 – the first generation of renewable electricity from the wind farm.
"Expected in July 2018, the generation of first electricity is the fruition of the hard work of thousands of people and many thousands of man hours and is the first step on the wind farms final journey towards completion in 2019.
"But, there remains a lot to do before then; commissioning the Blackhillock substation, completing the subsea and onshore cabling, energising the transmission system, completing jacket installation and erecting the first of the 84 turbines.
"…And, of course, this year will see the Beatrice team moving into their home for the next 25 years; the Wick Operations and Maintenance base.
Recommended for you

Aberdeen Offshore Wind Farm reaps benefits of surging energy prices