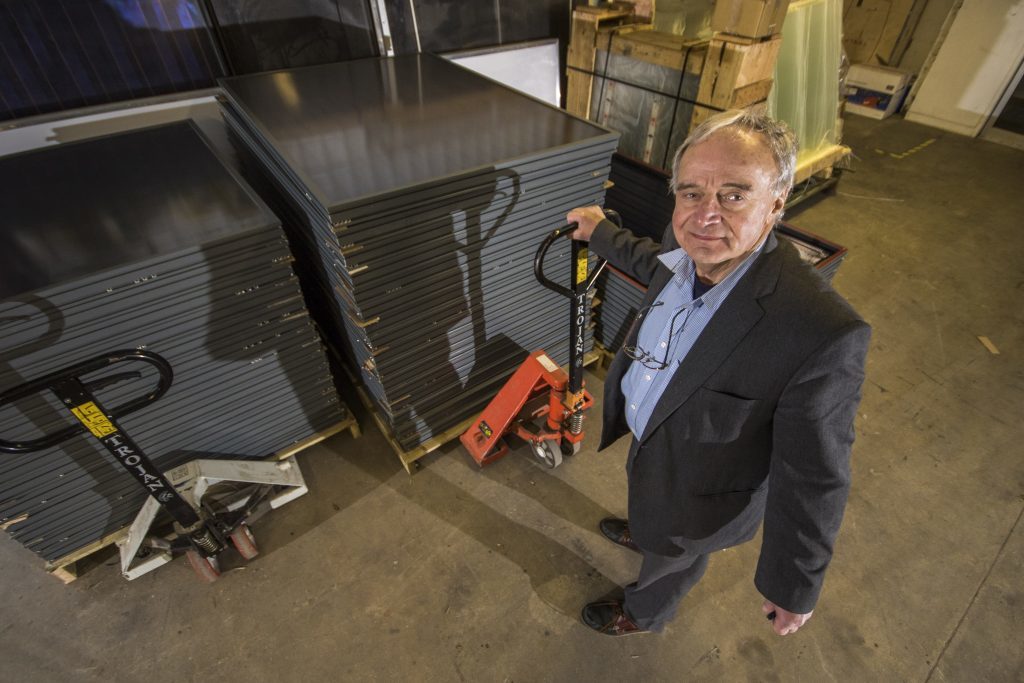 One of Scotland's longest standing manufacturer and installer of solar PV panels, AES Solar, has set up shop in Scotland's capital city due to increased demand for its products.
The first manufacturer of solar thermal panels in Europe, AES has been operating from Forres, Moray for over 20-years with its managing director, George Goudsmit a 40-year veteran of the technology.
The company, whose head office and manufacturing facility will remain in Moray, made the decision to branch out after securing more work in the central belt.
Jamie Di Sotto, AES Solar's commercial director said: "AES Solar already do a significant amount of commercial work in the central belt and throughout Scotland, so opening an office to build our presence and customer base in the region was the next natural step in our growth."
"It makes operational sense to have a base in Edinburgh as we regularly travel from Forres to the central belt for industry or client meetings."
AES Solar recently worked on an international research project with Heriot-Watt University where panels made in their factory were tested in varying weather conditions – in the heat of Dubai and in the opposite extreme of a deep freeze facility within the Edinburgh-based campus.
AES trades worldwide in markets such as Scandinavia, Africa and South America.
Mr Goudsmit said: "This expansion into Edinburgh will only strengthen the relationships we have there. With 39 years of solar experience and a team of highly qualified engineers, we are perfectly set up to provide both commercial and residential customers with the best solar experience."
"At the moment the staff from Forres will rotate to man the office in Edinburgh, but we estimate that in the third quarter of this year we will be in a position to recruit a dedicated central belt team. What we are certain of, is that having a presence in the Scottish capital will create additional work for our existing central belt installers and surveyors."
Recommended for you

New owner of St Fergus operator swoops for UK solar firm