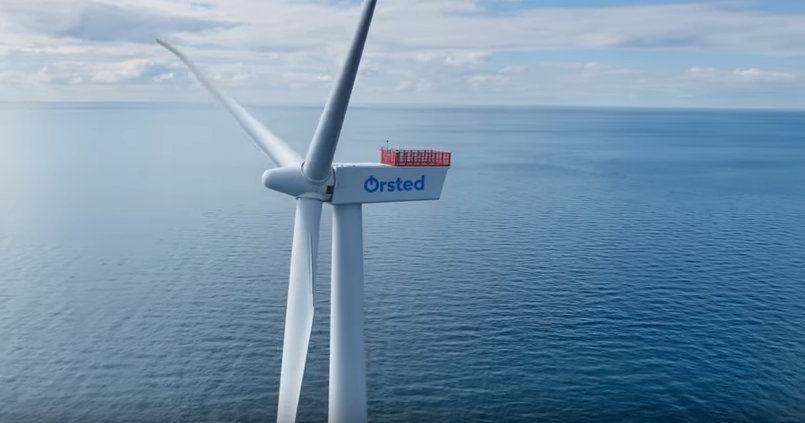 Danish renewables firm Ørsted has announced a slightly higher than expected profit (EBITDA) of £2.64million for 2017.
The report shows an 18% increase on Ørsted's profits from the previous year.
Formerly known as DONG Energy until it divested all oil and gas assets, the Danish firm has also increased its share of renewable energy by 14 %-points to 64%.
Net profit for the continuing part of the group increased by £1.3billion in 2016 to £1.56billion for 2017.
CEO Henrik Poulsen says: "In 2017, we took decisive steps towards completing our strategic transformation to a green energy company. We continued our build-out of green energy generation from offshore wind and biomass, we divested our oil and gas business, and we made the decision to be coal-free by 2023.
It was also the year when we won projects both in Germany and the UK, and for the first time offshore wind was able to compete on cost with new-builds of coal- and gas-fired power stations.
"2017 was a financially strong year for us. We delivered our highest operating profit ever and achieved delivered performance across our business units. The farm-downs of Walney Extension and Borkum Riffgrund 2 also prove that our partnership model remains very attractive for institutional investors.
"In the coming years, we will pursue our objective of continued build-out of offshore wind. We also want to make our utility business greener, create a smart power distribution grid and improve our customer experience through digitisation and innovation of our products. In addition, we are working to expand our portfolio of long-term growth opportunities within green energy. For instance, we have established a new unit to explore energy storage and solar PV projects, and we are also looking more closely at the market for onshore wind."
Recommended for you

Technip, Subsea 7, Samkang win FEED for SK's Gray Whale 3