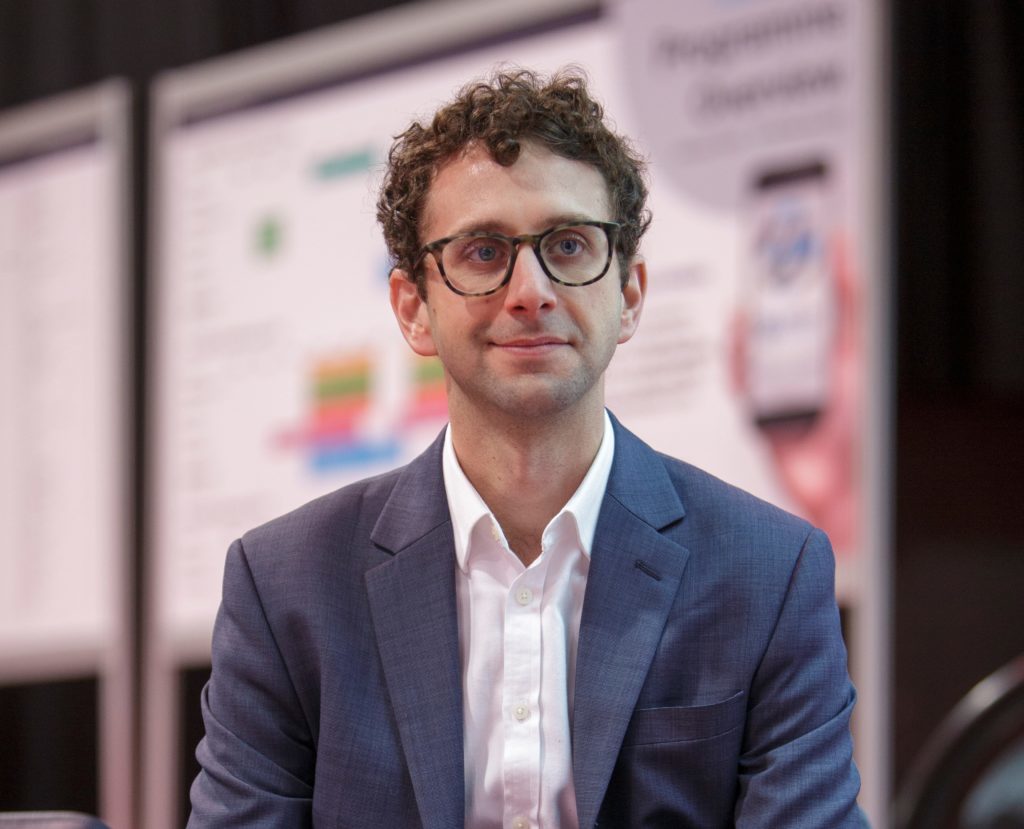 Jonathan Hodges, senior innovation engineer for Wave Energy Scotland (WES), has essentially turned up to Subsea Expo 2018 on a charm offensive.
He's here to speak to those who know subsea and convince them of the merits of wave energy in his role as part of WES's wider directive.
Mr Hodges' mandate is to let people know that wave energy is the next smart renewable energy opportunity in Scotland.
The offshore subsea sector has something he wants: innovative ideas, knowledge and experience.
WES funds, cultivates and consults new marine energy tech, and at Subsea Expo 2018, he's here to learn and hopefully win hearts and minds.
Mr Hodges said: "WES has been in existence for three years and in that time we've built what is really a complete programme of technology development, we've opened calls that the sector has real challenges with. So we've now got innovation calls in novel wave energy converters, power take-off systems, structural materials and most recently control systems. So it's quite unique as a technology development programme."
Mr Hodges is only too acutely aware of the currency that innovative ideas hold.
WES operates in a different environment to most other sectors. As wave energy evolves it must subtly make hay while the sun shines, in the hope that investment and innovation comes its way as the interest in renewable energy grows.
Wave energy isn't the most 'hip' renewable energy right now, but Mr Hodges is working on it.
Why have offshore oil and gas intelligence all around you in Scotland and not see how it can be transferable?
He said: "Clearly the oil downturn has been of immediate benefit for people like Atlantis Resources and their offshore operations, benefiting from lower cost vessels and those kinds of things. That's the kind of thing that the wave sector has benefited from, but to a smaller amount because there's not as much offshore deployment happening in this sector at the moment.
"[The oil downturn] brought other opportunities into the minds of investment companies who are looking at what to invest in after oil and gas. There's a huge opportunity for wave energy as a generation and as an industrial development opportunity."
Mr Hodges has attended Subsea Expo, like many others, to sense opportunity. He believes that the traditional oil and gas sector might readily hold the answer to furthering wave energy in Scotland.
He said: "My main interest in being here today is to engage with oil and gas companies looking to exploit their knowledge and technology and skills in diversifying into the renewables sector. People who have got proven technologies, proven skills that they can utilise in a new developing sector.
"What's surprised me is just how obvious the energy transfers are, for example, one of the things we're looking at next is developments in moorings and foundations and that's something that the oil and gas sector has been doing for decades.
"There's technology sitting on the floor of this room that's clearly applicable. The people developing it are aware of the opportunity but, being able to be here today and talk to them and tell them about what we're doing and how it might provide an opportunity for them to enter a new sector is invaluable."
Recommended for you

Energy giant TotalEnergies comes aboard Orkney subsea wave power project