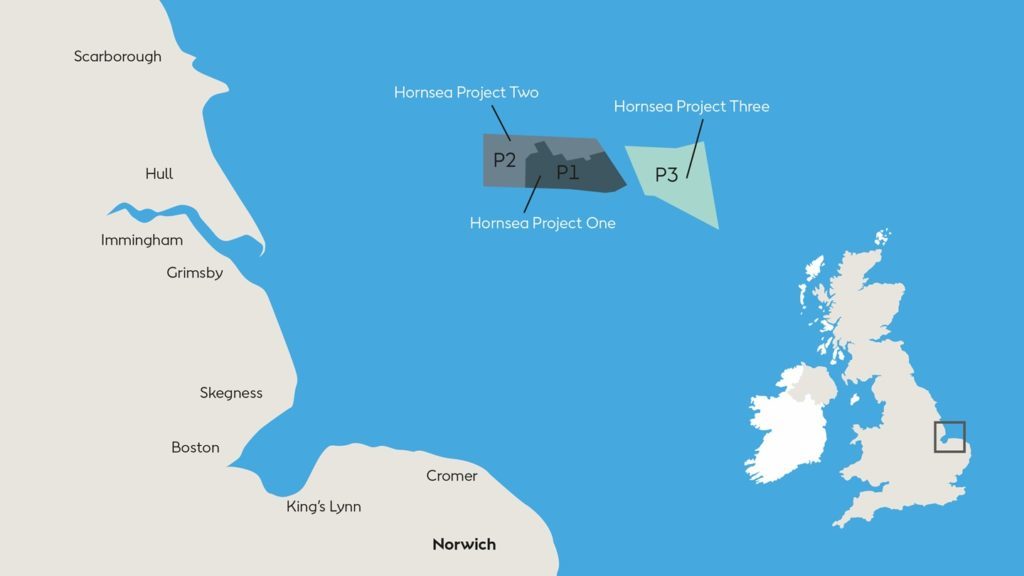 Danish offshore wind developer Ørsted has today revealed updated plans for the Hornsea Project Three Offshore Wind Farm, including a drastic reduction in the number of turbines.
In its January 2018 newsletter Ørsted confirmed that it will reduce the construction programme and that it will cut the number of turbines from 342 to 300.
The reduced construction plan will mean that the number of phases will be reduced from three to two and that the onshore construction period has been condensed into three years.
The cable corridor for the project has also been reduced from 200m to 80m due landowner feedback and environmental and technical assessments.
Construction is expected to begin in 2020.
Stuart Livesey, Project Development Manager, said: "We are delighted that we've been able to incorporate so much of the feedback received into the final design. The views of local communities and stakeholders are of great importance to us, and we have taken these into account to reduce or remove areas of concern.
Due to the scale of the project we had initially prepared to construct the project in three phases, however I am really pleased to say that we have taken on board the feedback and been able to reduce this to two phases.
"This means that the total time over which the onshore construction works could take place will be limited to eight years, as opposed to the initially stated 11 years. I want to be really clear that this does not mean eight years of continuous construction, works in any one section of the cable route would be a matter of months.
"The maximum number of turbines has also been lowered and the area where the cables will come onshore, known as landfall, has been refined and a preferred route selected to take account of SSSIs (Site of Special Scientific Interest) and other environmental and logistical considerations."
Recommended for you

EDPR to splash out up to £13bn on UK renewables projects