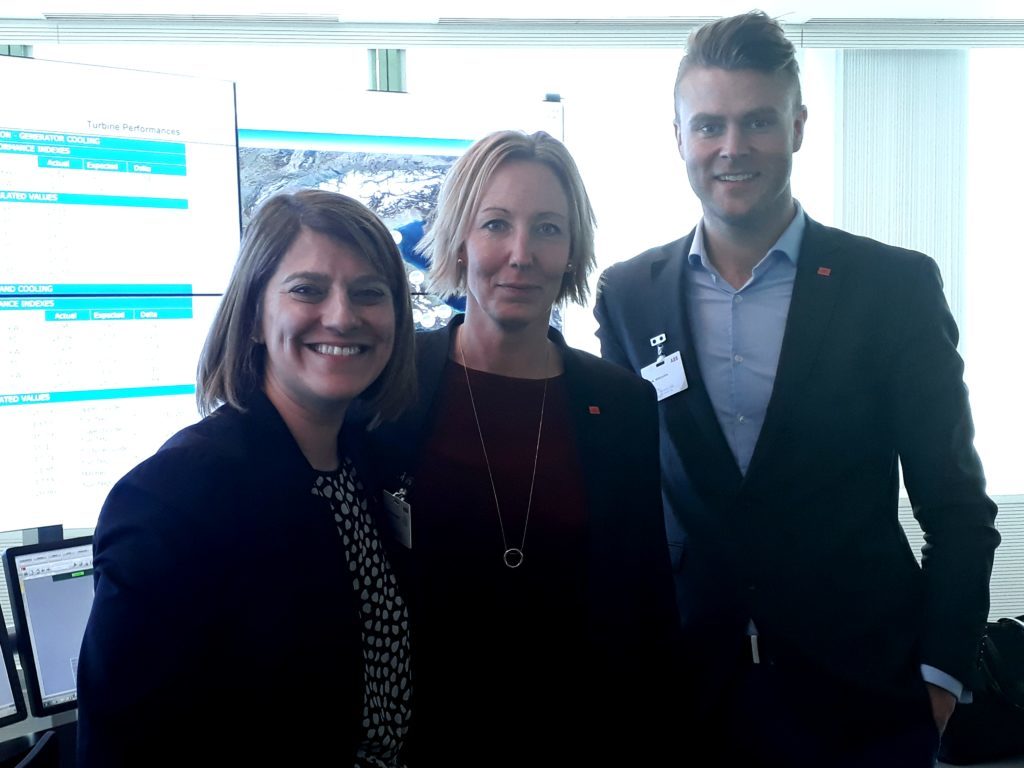 Swedish city-owned firm Mälarenergi AB said yesterday that its deal with digital technology firm ABB will enable the group to enhance its renewables portfolio.
Based in Västerås, Sweden, Mälarenergi AB's project manager of strategic initiative, Cecilia Johansson, and IT manager, Henrik Wickström, are confident that the new data-led collaboration will make the renewables transition 'easier'.
While discussing the ability of analytics help firms understand renewable consumption during the launch of ABB's Collaborative Operations Centre in Genoa, Mr Wickström said: "Renewable energy sources are not like nuclear energy for example, it's on or it's off. You only get renewable sources when they're available, when it's bright outside you get more solar generation.
"With this collaboration it is creating solutions where we can better predict what the consumption is going to be and when the energy is going to be available. Using this [technology] it will be easier to shift more into renewable energy sources. Hopefully in the future it will only be this type of energy."
With the future of the energy industry difficult to predict, the collaboration between Mälarenergi AB and ABB is in many ways a leap of faith for both companies, but one in which each believe 'big data' can enhance the market for customers.
Ms Johansson said: "We need to collaborate to find new solutions, new services but we don't really know what they are today. It's about sharing information. That's the aim of our product, the city control room, it's not really to find a new renewable service, it's more about bringing the comfort to citizens. We don't just want to deliver heat or energy, we want them to have something more."
As a growing renewable energy firm, Mälarenergi AB see the ability for the use of data through its collaboration with ABB to refine a service it already provides, as Mr Wickström said: "That's part of it, of course. Evolving the product will really help us understand consumption."
Susan Peterson-Strum, digital lead for ABB, suggested that a change in the way customers choose to purchase and consume energy could be a potential change to come, and one in which ABB and Mälarenergi AB would look to play a significant part.
She said: "Right now, when we turn on the lights we expect the power to go on, we buy firm power. I think what we're going to see is different tiers of service around power and interruption in different rates that customers will elect or not. We'll see different tariffs and economic signals from both the demand side and the supply side that I think we'll help grow as well."
Recommended for you

'Buyer beware': Greenpeace vows Cambo legal action despite Shell exit