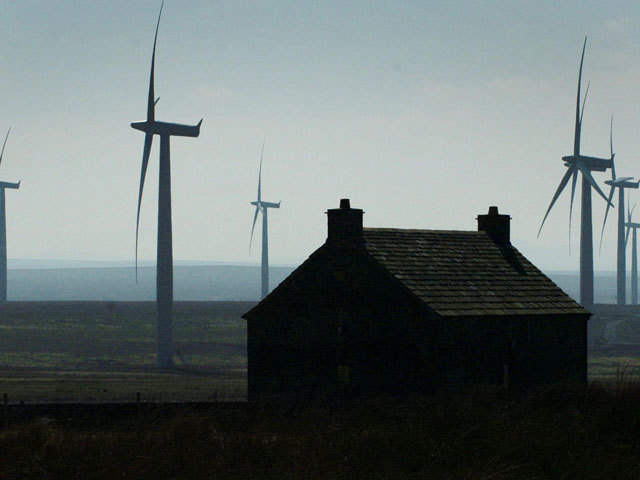 Scottish Southern Electricity Networks (SSEN) has announced its intention to hold two consultation meetings to engage with the public and stakeholders in Stornoway over the viability of a renewable energy connection to the UK mainland.
On Monday 12 March, operating as Scottish Hydro Electric Transmission under licence, SSEN will look to outline its proposals to supply a transmission connection that the company claim has been delayed.
The energy firm say that certain factors have stood in the way of it providing a transmission link over a ten year period, including a recent battle with regulator Ofgem.
SSEN cite transmission charges, changes in government policy and the "readiness" of local renewable developers as reasons for the delay in connection.
Last year, SSE sought a change in the rules guiding transmission charges which if successful would have netted electricity generators a £120million rebate from the National Grid.
SSE claim that in 2015/16 generators shelled out more in transmission charges that is acceptable under EU law.
However, Ofgem later found that claim to be false.
SSEN will now take its proposals to the community and local stakeholders in an attempt to take forward its proposals.
Daryn Lucas, project manager for the Western Isles link, said: "We look forward to engaging with local stakeholders at these two events to gain valuable feedback as we progress proposed transmission reinforcement plans on the Western Isles.
"The Western Isles has been subject to a unique range of political, regulatory and commercial challenges stretching over a decade. Continuing to engage with our customers, stakeholders and other interested parties will be vital as we move forward with proposals to provide a transmission connection, once developer commitment, regulatory approval and planning consent has been secured."
Details of both events can be found below:
Western Isles Transmission Connection – Regulatory Approval Workshop
Monday 12 March: 2.30pm – 5pm
Cabarfeidh Hotel, Stornoway
Arnish to Dundonnell Submarine Electricity Cable – Public Consultation
Monday 12 March: 3pm-7pm
Cabarfeidh Hotel, Stornoway
Recommended for you

SSEN Tranmission submits plans to replace Skye electricity line