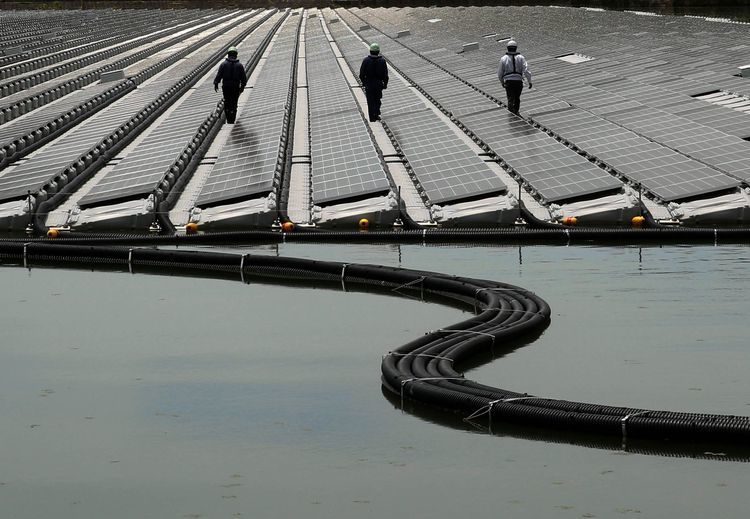 BP invested solar firm, Lightsource BP, has announced the appointment of two senior executives to its group management team in London.
Carol Borg joins as chief financial officer and Randal Barker as general counsel, with both reporting to Lightsource BP CEO, Nick Boyle.
Ms Borg was formely a CFO of Southern Europe, MENA of Vestas Wind Systems while Mr Baker has worked for a variety of international law firms and multinational corporation, most recently BHP Billiton.
Both Ms Borg and Mr Baker's begin immediately.
Ms Borg said: "I am delighted to join Lightsource BP at such an exciting time. The recently announced partnership with BP is a catalyst for growth, an ideal environment in which I can lead the finance function to partner with the business in order to deliver tangible results for the company.
"I am very passionate about translating strategy into actionable results, which will prove useful as we explore new markets."
Randal added:"I was attracted by the opportunity to join a dynamic team in a growing sector. Having worked in a mix of corporates, private equity and law firms in established and emerging markets, I'll seek to apply best practice corporate processes to Lightsource BP's entrepreneurial environment."
Nick Boyle, Lightsource BP CEO, said: "We are very pleased to welcome Randal and Carol to the Lightsource BP management team. As we look to expand the business and pursue projects on a global scale, it is important to recruit experienced and talented individuals who can support us in the next exciting phase of our business, which focuses heavily on international growth."
Recommended for you

NZTC boss Colette Cohen appointed chair of unmanned aviation firm Flylogix