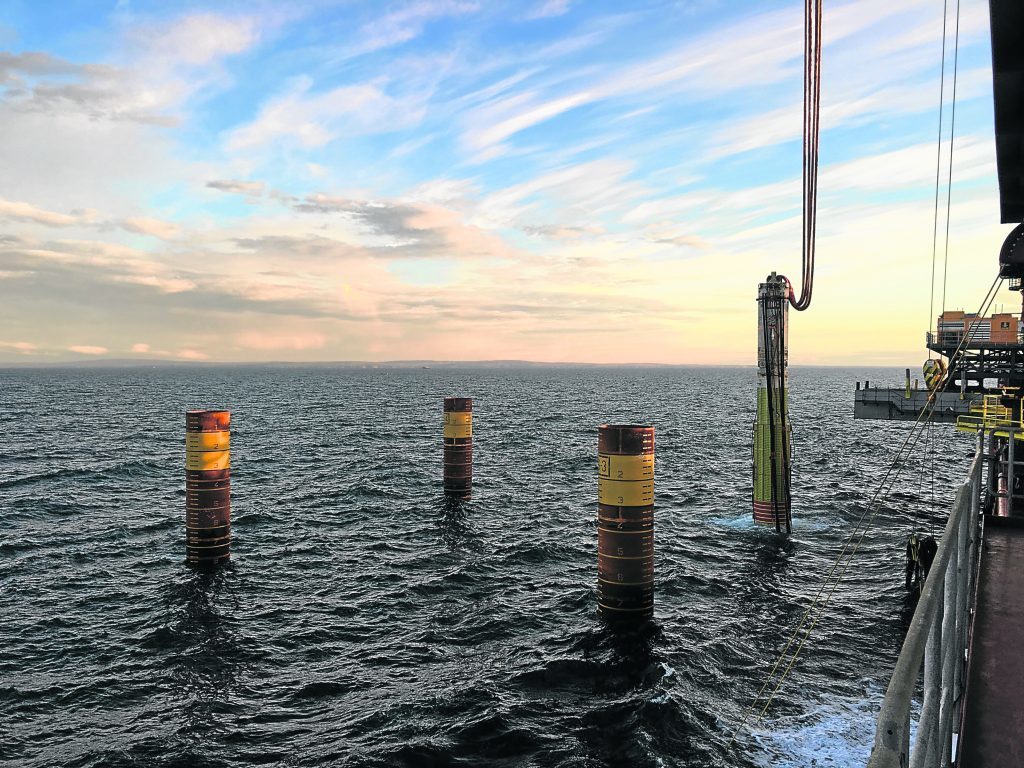 Nigg Energy Park, in Easter Ross, is gearing up for its role in the construction of the £2.6billion Beatrice offshore windfarm.
The yard, at the entrance to the Cromarty Firth, is being used by Siemens for major assembling, marshalling and load-out works for the array's 84 turbines, with the first components due to arrive early next month.
Inverness-based Global Energy Group, the site owner, has secured a number of contracts supporting the German firm throughout the 18-month project.
Nigg Energy Park general manager Rory Gunn said: "Each turbine will come with three tower sections, which will be joined together here, a nacelle, which is the motor that sits on top, and three blades.
"We are in the process of doing the groundworks, with local contractor GF Job putting the top surface on all the storage areas at the moment.
"We have got quite a lot of plant and equipment on the site now and aggregate coming from the quarry at the top of Nigg Hill."
He added: "There are several different elements to this work on the Beatrice project and Global has been lucky that it has won most of them.
"The land lease, covering the land and office accommodation and quayside is part of it. Then there is port agency, looking after the ships that come in and out, which was won by Global Port Services."
Having also won the contract for craneage, Global has invested in new equipment, including a 750-tonne crawler crane.
The company will be responsible for facilities management during the project, which Mr Gunn said offered opportunities for the local supply chain.
"Basically, the client will come to us with their requirements and we will go to the supply chain to source what they need," he added.
Offshore construction at the Beatrice site, in the Outer Moray Firth, began last year.
Owner SSE expects to generate the first electricity there this summer.
Recommended for you

Global Energy cuts steel on Moray West components