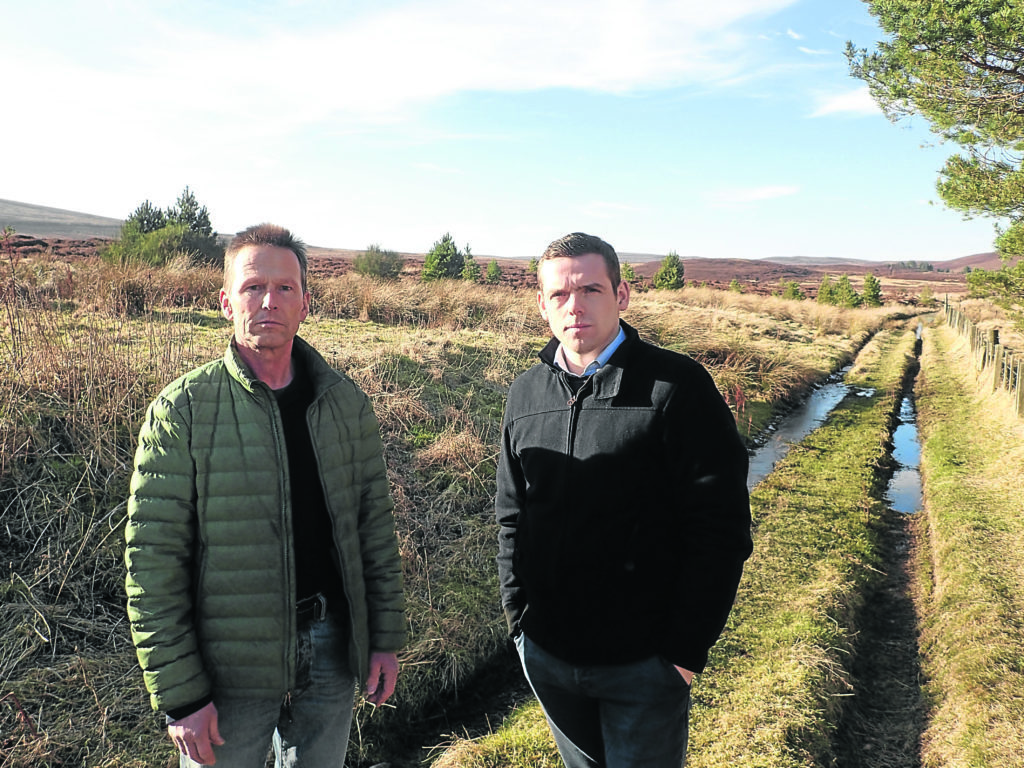 A Moray business owner fears tourists will desert Speyside amid concerns his firm will soon become encircled in a "ring of iron".
Joerg Bondzio, who is originally from Germany, welcomes hundreds of visitors each year to his Sporting Scotland enterprise near Knockando.
Whisky tourists rank among his biggest customers eager to sample canoeing on the River Spey, off-road driving, fishing or orienteering.
However, in recent years he has become increasingly concerned with the amount of wind turbines that are being built in the area.
Moray MP Douglas Ross fears the region may soon become "saturated" with renewable technology.
Mr Bondzio already has turbines about 190ft high about two miles from his holiday-letting business and fears another development could be built less than half the distance away.
He said: "When I read the comments from our guests they always praise the view.
"I don't know what they are going to think looking straight at wind turbines. The landowners make a huge amount of money off them, the developers make money off them and for the small businesses they are just in the wrong place. It's just tough luck for us.
"We could be left with the option of moving or living with the 'ring of iron' and going down."
There are 156 wind turbines operational in Moray that are more than 165ft tall. It is estimated there are another 106 which have already been given planning permission but have not been built yet.
Last week, the owners of Glenfiddich, William Grant and Sons, lost a Court of Session bid to halt the Dorenell development about five miles from Dufftown.
The whisky giant had concerns the 400ft tall turbines could harm the landscape and the amount of tourists going to its Speyside visitor centre. Mr Ross said he has become "increasingly concerned" about the amount of turbines in the area and pressed for Moray Council planning decisions to be prioritised over the Scottish Government's.
He said: "There should be local democratic accountability and communities should have greater influence on where and how new windfarms are sited. I fear that the scale and scope of new onshore wind is alienating local communities."
Speyside Glenlivet councillor Derek Ross added: "Some of the scales of the ones coming forward now are obscene. We really need to be careful about what we are creating for future generations."
Recommended for you

Hundreds take part in consultation on towering 820ft Aberdeenshire wind farm