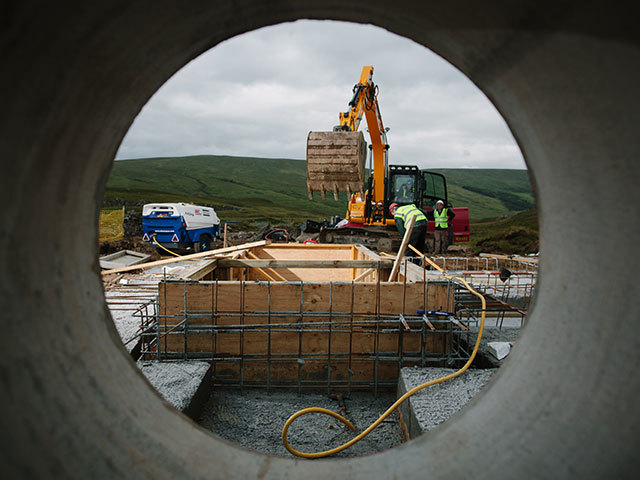 Energy and metals giant GFG Alliance plans to invest an extra £60 million in hydro schemes in Scotland.
The group wants to build six hydro power projects in the Highlands by 2021 and create extra capacity at six existing developments by the same date.
Some of the schemes will be on the group's estate in Lochaber where it plans to build a 400-worker alloy wheels factory next to its aluminium smelter.
The firm said it is "reviewing offering ownership opportunities to local communities".
The investment follows the acquisition of Perth-based Green Highland Renewables (GHR) for an undisclosed sum.
Now known as SIMEC Green Highland Renewables, staff based at Perth and Dingwall are also likely to help develop hydro projects overseas, including a proposed large pumped storage hydro scheme at GFG Alliance's largest steelworks, in South Australia.
The announcement follows a meeting last month between GFG's Sanjeev Gupta and First Minister Nicola Sturgeon, at which he pledged to double the £500 million already invested in Scotland.
Among these investments are Liberty, part of GFG, saving Scotland's last steel mill at Dalzell from closure.
Jay Hambro, GFG's chief investment officer, said: "The SIMEC GHR team has an excellent reputation for planning, constructing and operating top-quality hydro schemes.
"They have delivered over 45 schemes and continue to operate 38 of these today.
"We are delighted the team is joining the SIMEC Energy family and it will be a valuable asset for the GFG Alliance and for our ambitions to become a major international producer of renewable energy for industry."
He said UK Government studies have identified Britain's existing hydro power capacity could be doubled in future and the acquisition will enable GFG to play a "leading role" in this.
Ian Cartwright, GHR operations director, said: "We're very excited about becoming part of the GFG Alliance as it will not only enable us to accelerate our existing plans but will give us opportunities to create new projects, both in the UK and further afield."