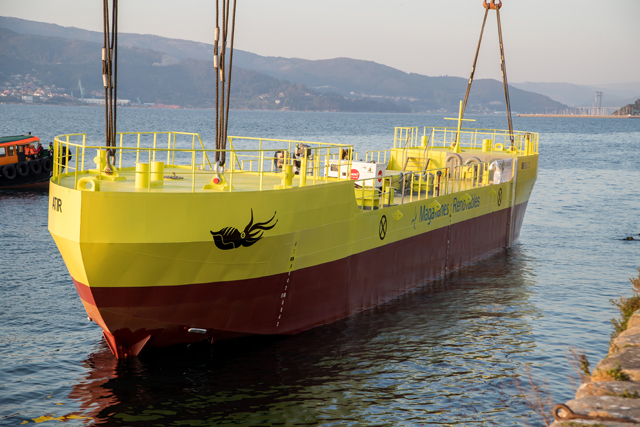 The European Marine Energy Centre (EMEC) has announced that Spanish tidal developer Magallanes Renovables has entered into an agreement to test the next phase of its tidal prototype.
The test demonstration will take place as part of the OCEAN_2G project, EMEC say.
Magallanes Renovables has been testing its ATIR prototype in the controlled marine environment at Vigo bay since 2017.
Alejandro Marques de Magallanes, CEO of Magallanes Renovables, said: "We've been busy testing our device here in Vigo and we are pleased to have already successfully generated electric power during our towing tests.
"We will continue to optimise the system in order to extract more energy, to ensure the device is performing to its optimum capability."
The next steps will see the full-scale device being towed to Orkney where the system will be demonstrated at EMEC's grid-connected tidal test site at the Fall of Warness.
EMEC's Managing Director, Neil Kermode, added: "We look forward to welcoming Magallanes Renovables back to Orkney after the success of previous tests at EMEC in 2014. This project is yet another positive step change for the tidal energy market and 2018 is shaping up to be another busy year at our test centre."
Recommended for you

EMEC Orkney floating wind site 'worth £690m' to UK