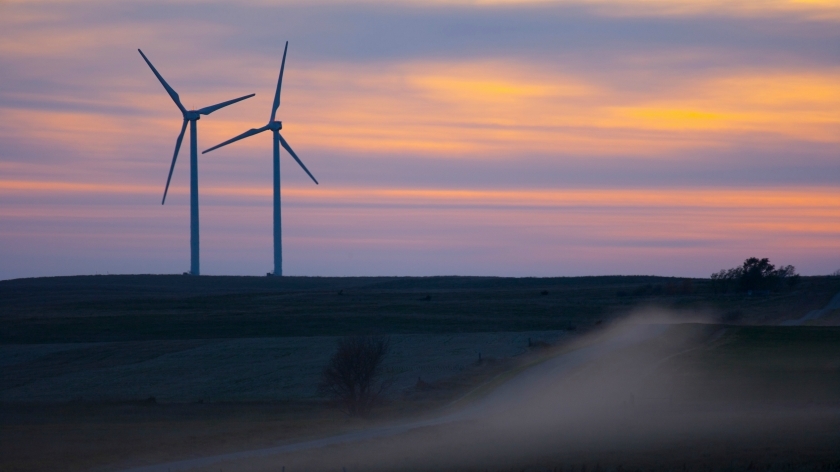 BP is installing a powerful Tesla battery at a wind farm in South Dakota – the first time the oil giant has stored clean energy in the U.S.
The battery will be integrated with the wind farm and will help manage internal electricity demands of the turbines when wind isn't blowing.
BP says this will enable the wind farm to store electricity when the site is generating, then have electricity available to be consumed whenever needed.
Laura Folse, chief executive of BP wind energy, said: "The battery pilot project at our Titan 1 Wind Farm will provide BP Wind Energy valuable insights as we seek opportunities to use energy storage more effectively across our diverse portfolio.
""It's another way that we're working to create a wind energy business that is sustainable for the long-term and supporting the broader transition to a low-carbon future."
The Titan 1 Wind Farm is wholly owned and operated by BP Wind Energy.
It has 10 turbines and can generate enough power for 6,700 homes annually.
The battery storage project is expected to launch in the second half of this year.
Recommended for you

Turning the green hydrogen dream into reality