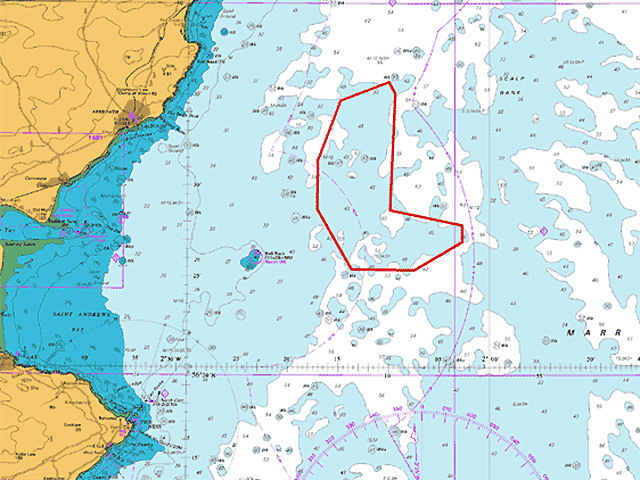 Opposition parties have questioned the Scottish Government's decision to call in a planning application for a wind farm development.
Labour, the Lib Dems and Tories have criticised the move that will see ministers rather than East Lothian Council assess Inch Cape Offshore Limited (ICOL)'s application for planning permission for the onshore part of its development.
The proposed offshore wind farm is located in the North Sea around 15 km off the Angus coastline and will connect to the grid at the former Cockenzie power station in East Lothian.
ICOL is owned by Edinburgh-based Red Rock Power, which in turn is owned by China's State Development and Investment Corporation (SDIC).
The timing of the move has come under scrutiny as it coincides with First Minister Nicola Sturgeon's official visit to China where she met with representatives of SDIC.
The Scottish Government said it was wrong to suggest there was any connection as the decision to call in the application was taken on April 4 and there had been no discussion of the issue during Ms Sturgeon's meeting with SDIC on Tuesday.
But Labour's Iain Gray MSP insisted the decision was "a disgrace".
He said: "I am very concerned that ministers have chosen to remove this decision from our local representatives.
"In the interests of democracy this is a decision that should be taken in East Lothian, with local interests put first, and I will be seeking an explanation from Ministers as to why they have taken it out of the hands of the council and the community and why this has occurred just now while the First Minister is in China."
Liberal Democrat Liam McArthur MSP said: "Cutting local representatives out of the loop, before they have even come to a decision, risks giving the impression that Scottish ministers are more interested in touting for Chinese business than respecting local decision making."
Tory MSP Alexander Stewart said: "This is an outrageous move from the Scottish Government and completely tramples over local democracy.
"The fact that this decision was taken while Nicola Sturgeon was in China will undoubtedly raise eyebrows, and they need to explain why this announcement was made now."
A Scottish Government spokeswoman said: "There is absolutely no connection between the decision to call in the Inch Cape planning application and the First Minister's visit to China and any suggestion otherwise is wrong.
"The development is in an area covered by the National Planning Framework and raised issues that require to be considered by Ministers.
"The decision was taken by the Planning Minister Kevin Stewart on the 4th April and actioned by planning officials on 9th April.
"The First Minister is not meeting with Red Rock Power whilst in China. As set out in the First Minister's China blog, the FM met with the State Development Investment Corporation (SDIC) during her visit to China and the issue was not discussed."
Ian Johnson, ICOL project manager, said: "This is not uncommon for a project with such national economic and environmental importance.
"We hope to continue to engage with the local community and East Lothian Council, to listen to any feedback and concerns they may have, as they contribute to the decision-making process in coming months."
Recommended for you

Scottish energy minister lambasts 'tone deaf' Labour North Sea policy